Whether you are an expat, need Latvian for work, or would just like to improve your language skills, Skrivanek will offer you the Latvian language course that best suits your needs – be it individual face-to-face or online sessions, an open group class (currently limited offer), or group classes for your company.

Skrivanek also offers Latvian classes for children and youth – with today's technologies, it doesn't matter if you live in the US, Australia, the UK, or just around the corner!

Send an email to [email protected] or call us on +371 29 337 892, and we will find the solution that works best for you.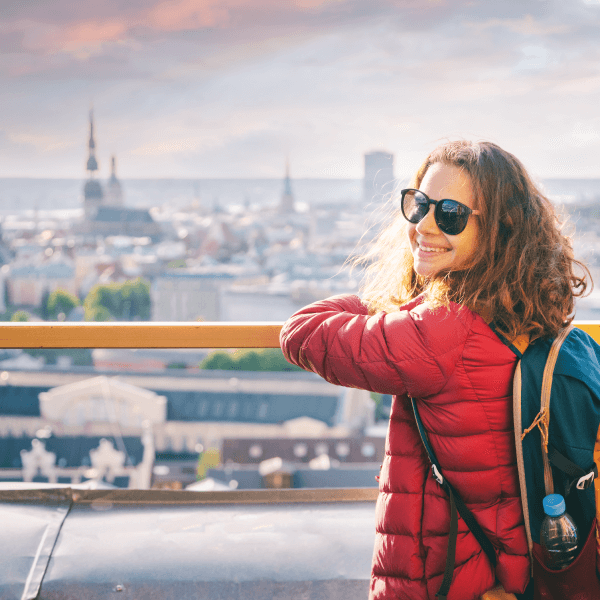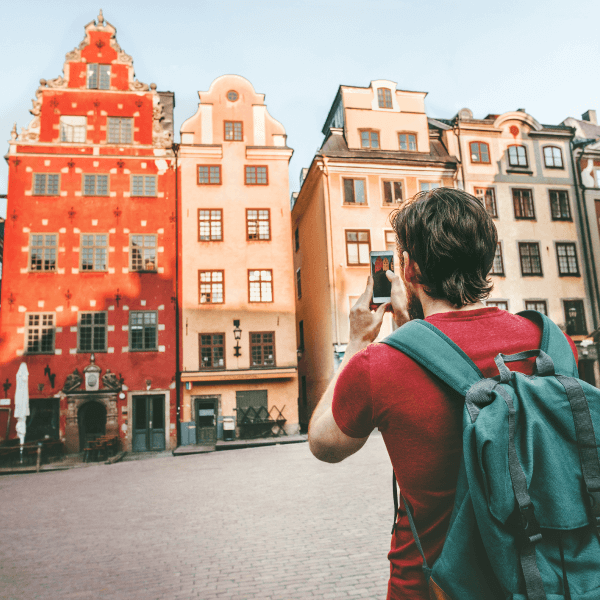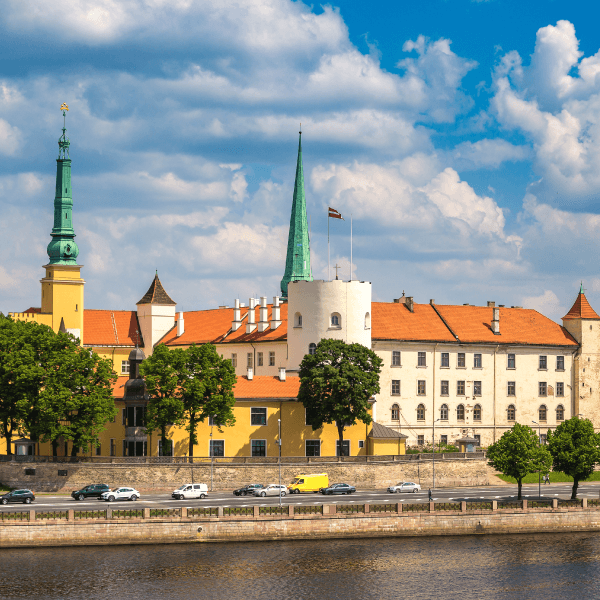 Skrivanek Baltic Training Centre is an educational centre with more than ten years of experience in providing language training solutions for everybody. We provide language training courses for companies and individuals, adults and children, and a course in Latvian is one of our top courses we offer. If you intend to learn Latvian, apply for a course in Latvian! Latvian classes are widely attended by foreign citizens working in Riga or working remotely from other countries for companies in Latvia, or travellers who are interested in this language and the culture of this country on the coast of the Baltic Sea. We are also happy to help kids and young teens from families who are working and living abroad to learn Latvian in our summer camps when they come for a summer holiday in Latvia.
ONLINE LATVIAN LANGUAGE CLASSES
Latvian language online course via Zoom, MS Teams or any other online meeting platform has been our top online course since the world switched to remote work. Our long-term experience proves that learning Latvian online is convenient and effective – you can learn Latvian from any place in the world and arrange an online class with our tutors online on Zoom or MS Teams upon your preference.  Online classes provide a range of advantages to learn Latvian effectively – you can practise grammar, learn vocabulary, develop your writing, listening and speaking skills for social or business communication in one-to-one classes or a group training. To find out more about Latvian classes on Zoom or any other online platforms, contact us, and we will advise you on the best solutions for your needs.
IN-COMPANY LATVIAN COURSES
Skrivanek Baltic Training Centre team is experienced to offer flexible solutions for learners of Latvian from all over the world. We offer group training on and off campus for companies to teach their employees Business Latvian for work. We provide morning, daytime and evening classes on-campus in our office. If you prefer your own office, our teachers can provide a course in Latvian upon your time and venue preference.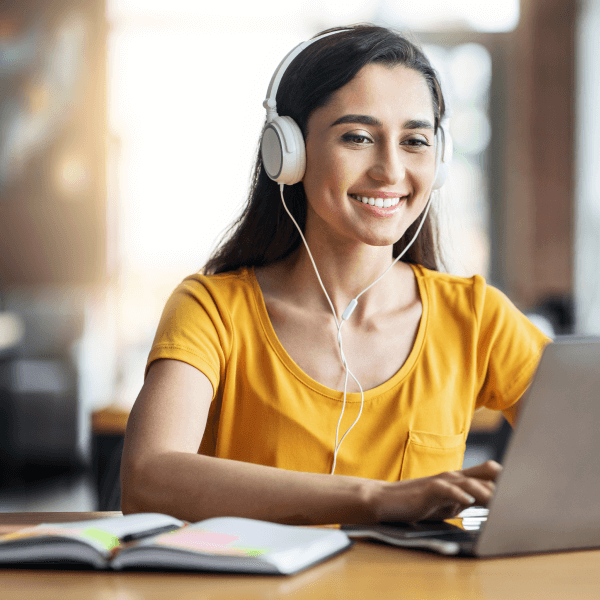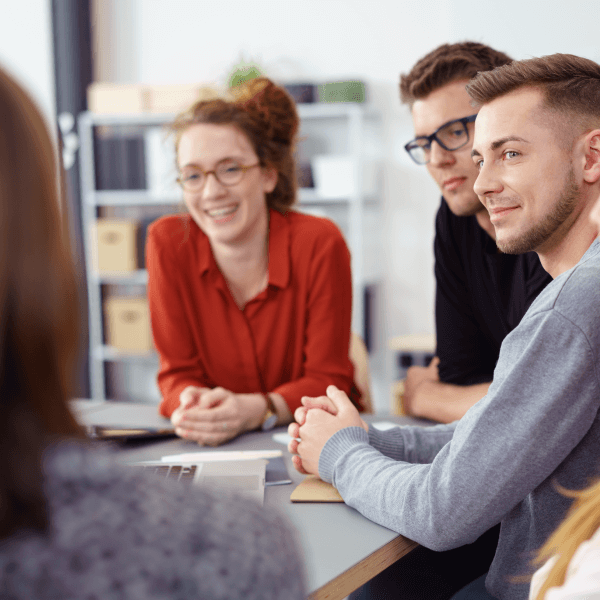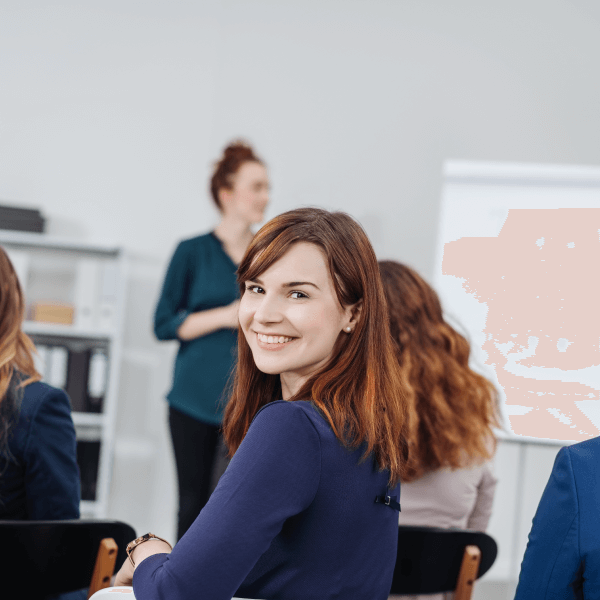 Individuals can join our classes on the premises of our school. The advantage of group learning is that learning is inter-active, students get to practise Latvian with their group members simulating real life situations in role-plays, dialogues and they learn to adapt different communication styles.
One to one class is the best solution for those who have their own needs in learning Latvian and want the tutor to help them with language points they are specifically interested. Learners or travellers who are interested in a crush-course in Latvian will find this option advantageous. If you intend to learn Latvian one-to-one with a native-speaking tutor, you can do it online via Zoom or MS Teams or any other online meeting platform you prefer. Apply for a one-to-one class online (Zoom, MS Teams) now!
Kids and young teens of families who are living and working abroad can learn Latvian to improve the language remotely, too. Skrivanek Baltic Training Centre will provide individual Latvian classes online via Zoom or MS Teams with engaging activities to help kids and young teenagers to learn Latvian vocabulary and improve grammar in speaking and writing. Families who are planning a summer vacation, may also find Skrivanek Baltic summer camps of Latvian for kids and teens a useful solution how your children can spend a summer holiday in an interesting and meaningful way. Skrivanek Baltic teachers' team will take care of your children when they spend a summer holiday in Latvia by involving them in classroom activities and games to develop skills to speak and write Latvian better. We have helped many families with children to improve their Latvian, and your children are welcome, too to join our summer camps or one-to-one classes! Find out about summer camps more here!
Travellers who are planning a trip to Riga, may also try to learn Latvian in Skrivanek Baltic Training centre to find out more about the local culture as a part of their itinerary to socialize with local people. Before the trip, everyone can check our online dictionary with useful words and phrases to learn basic Latvian expressions for social, business and travel situations!
Whether it is school, travel or business, Skrivanek Baltic Training Centre team is always prepared to give our clients what they need to improve their Latvian language skills. Choose the best way you want to learn Latvian, contact Skrivanek Baltic Training Centre team and we will provide you with the Latvian training service you need!