WHAT IS TRANSCRIPTION/TRANSLITERATION?
Professional transcription of audio and/or visual recordings is the accurate reproduction of the text (speech) heard on a recording into a written text file. Often, in order to maximise efficiency, advanced speech recognition technology can be used, which allows us to speed up the transcription process if necessary, even if there are several speakers in the recording. Such automated transcription is the right choice if the audio is of very good quality and easy to understand.
However, we mostly work with manual transcription; it prolongs the work process and makes it more complicated but guarantees quality.
When we have finished, you will receive the transcribed text file ready to use for a variety of purposes.
We are a professional language services company known for our excellent customer service and wide range of language services. Providing professional transcription and text translation of your audio or video material into more than 110 languages is a priority for our agency. Clients choose to work with Skrivanek because:
We work with over 100 file formats: We work with all audio and video file formats (such as sbv, avi, mpg, mp4, wmv, mp3, wav, wma and more), so whether you need audio or video transcription, we are here to help!
Provision of services online: You do not have to go anywhere to order a transcription of speech from an audio/video file. We accept and deliver completed work 100% online, via e-mail or any online data exchange solution you prefer in the cloud to guarantee the complete security of your data.
Convenient customer portal: Keep track of everything in one place and know the progress of your project with our user-friendly customer portal.
Excellent service guaranteed: The quality of our work is certified by numerous International Organization for Standardization (ISO) certificates and a strict Code of Conduct. If you want a quality transcription service, you are in the right place!
LOOKING FOR TRANSCRIPTION/TRANSLITERATION SERVICES? CONTACT US!
TYPES OF TRANSCRIPTION SERVICES
There are basically two types of transcription services:
Edited transcription – the speech you hear on the recording is not only transcribed, but also edited, i.e., the written text is free of breaks in the speech flow and unnecessary sounds to fill pauses, such as "uhh", "ummm", "well", unfinished words; background noises are also not transcribed, and speech intonation errors (correct use of macron) are corrected, which we often hear in TV programmes, conferences, public debates, online lectures, etc. We recommend this service if the transcribed material is intended for educational material, or marketing activities.
Full transcription – means that the speech you hear on the recording is transcribed in full, accurately reflecting all unnecessary sounds, speech errors and interjections. This transcription is chosen when the transcribed file and the written text will serve as evidence in court or in a legal dispute.
WHEN ARE TRANSCRIPTION SERVICES NEEDED?
Transcription services will be useful when transcripts are needed:
As evidence for court hearings or police, we can also produce the transcript as a printed document, certified by the signature/e-signature of the person who made the transcription or an interpreter;
For transcribing what is said in interviews;
For transcribing what is said in conferences, online lectures and seminars, as well as for subtitling;
For marketing and PR activities on the internet, such as a YouTube channel to improve your position on Google search;
For transcribing and subtitling TV series, TV shows, films and radio programmes, etc.
Transcription services are widely used by content creators, journalists, researchers, marketers and even students.
HOW MUCH DO TRANSCRIPTION SERVICES COST?
To answer this question, an analysis of the audio and/or visual material must be carried out, during which our project managers assess:
The expected deadline for the job;
The quality of the audio and/or visual file;
The text size requirements, such as character limits;
The specifics of the recording language(s);
Additional requirements, such as whether the transcript also needs proofreading, speaker identification, timecoding, etc.
Rest assured – we are honest with our clients and will never start a project without your confirmation of the costs and deadlines.
WHY WOULD YOUR COMPANY BENEFIT FROM HIGH-QUALITY TRANSCRIPTION SERVICES?
You often need to analyse large volumes of audio and/or visual recordings for work purposes. It can be difficult to find the right section of an online lecture or interview in the plethora of information, but thanks to transcription you will be able to work with the search function in a text editor to find any key word you need that would take a very long time to find manually in an audio or video file.
Transcribed recordings make it easier to archive speeches or search for information in audio and/or visual archives. Think back to our student years: who would want to take the time to listen to hours of lectures if you could just read them? Transcription services are also constantly used by journalists subtitling interviews: automatic transcription of recorded interviews not only saves a lot of time but is also essential for the quality of their work. The most common types of audio and/or visual recordings that Skrivanek receives for transcription on a daily basis are:
Interview recordings;
Voice messages;
Online recordings of training, lectures, conference presentations, panel discussions, and business meetings;
podcasts, films and TV series, etc.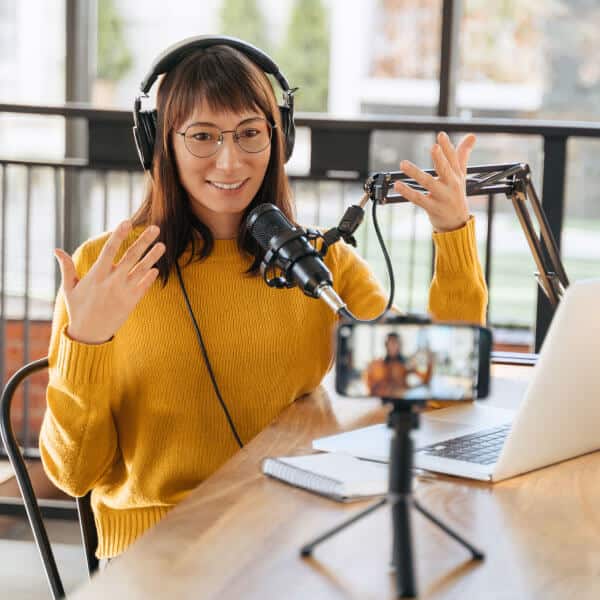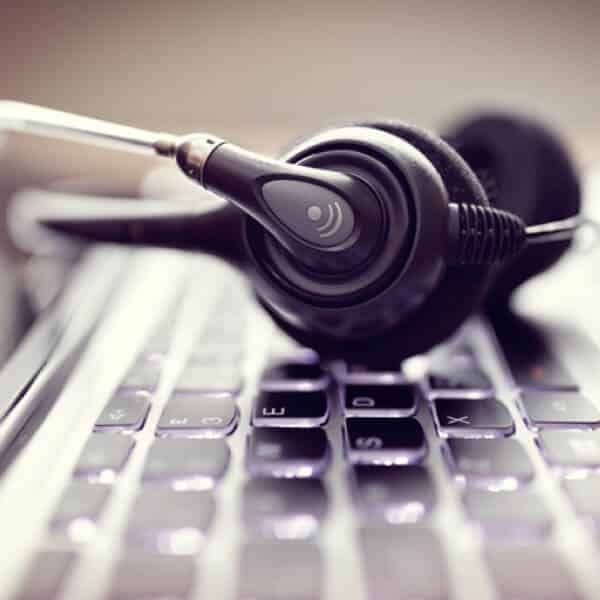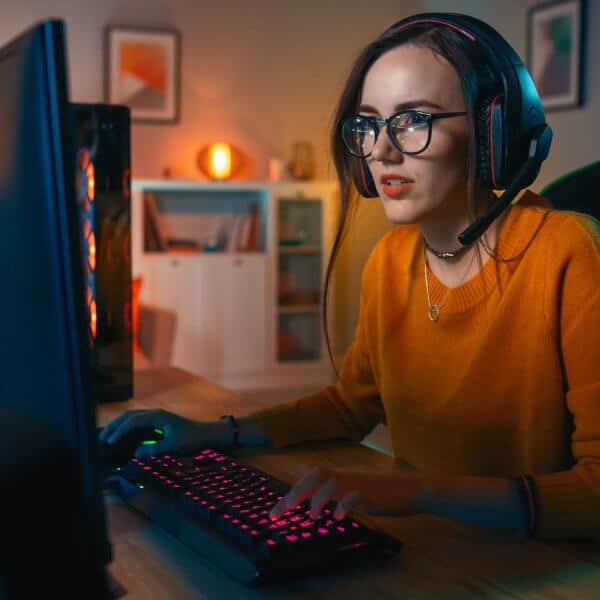 TRANSCRIPTION SERVICES FOR JUDICIAL PURPOSES
In Latvian and European courts, parties are increasingly requesting the admission of recordings of conversations or events as evidence, in particular in criminal cases, civil cases in family disputes concerning the division of property, maintenance or parental authority. As is well known, every audio and/or visual recording used as evidence in a case must be in the form of a textual document, i.e., what is heard in the audio and/or visual recording must be in the form of a text, usually signed by the person who made the transcript. Such a full transcription requires special care, as it takes into account every audible sound and the speakers' intonation and expression of emotion, which may play a decisive role in the dispute, and the transcript must use time codes and identify the speakers.
TRANSCRIPTION OF FOREIGN LANGUAGE RECORDINGS
Given the international and multicultural nature of the business and scientific world, most meetings and conferences nowadays are conducted in a foreign language, and companies prepare video recordings in English for their employees so that they can be viewed and listened to by as wide an audience as possible. Scientists use transcription services to prepare grant applications or to carry out scientific research that involves working with audio and/or visual recordings, as the research material needs to be easy to analyse and process. Of course, this requires careful business partner selection and market research!
Working with foreign language recordings is much more complex than working with Latvian language recordings, as it requires not only complete accuracy, but also verification by a person fluent in the source language, sometimes accompanied by explanations or translations into Latvian.
WHY SHOULD TRANSCRIPTION BE DONE BY PROFESSIONALS?
The transcription of the audio and/or visual recording will be provided by professional agency personnel who work with it on a daily basis, thus guaranteeing that the assignment will be carried out accurately and in line with its intended purpose and requirements, which is particularly important if the transcription is to be submitted to court. It is also critical if the transcript is for marketing or business purposes, but the audio and/or visual recordings usually contain unnecessary repetition, rephrasing, time fillers, expletives and breaks in the flow of speech, which should (most often!) not be included in the transcript. Professional transcription is not just about reproducing every audible sound on a recording into characters – it is a whole range of related services that require experience and additional skills. Transcription services are our speciality. Here are the most important aspects you can be sure of when hiring us for transcription:
High-quality transcripts thanks to excellent language skills, state-of-the-art speech recognition technology and comfortable working conditions, which are of paramount importance in the transcriber's job;
Linguistic accuracy, precision and attention to detail so that even the most demanding client can appreciate the text;
Saving time and energy from often very tiring work – transcribing and listening to the same word repeatedly is extremely difficult; and Skrivanek transcribers are happy to help with editing and proofreading the transcribed text;
We can produce the final file in the format you need. Very often, subtitles are required in .srt format. We can handle this task as well.
DISADVANTAGES OF FREE ONLINE TRANSCRIPTION TOOLS
There is a wide range of transcription tools available on the internet. Of course, a free transcription tool will create a text file for you but remember that artificial intelligence is man-made software and cannot modify text or understand context, emotion and identify subtext. Therefore, free transcription tools will not be suitable for transcribing conversations for court purposes, nor for transcribing films, TV series, or online training courses. A free transcription tool is of great help if you just need to identify what is being said in an audio and/or visual recording. It should also be borne in mind that recordings that have been converted into text using software should always be checked by a professional who will make the necessary corrections – after all, we rarely speak slowly, clearly and fluently, and a computer can often miss the flow of speech because it is just a computer. In addition to the limited number of features offered by free transcription tools, it is worth mentioning other challenges that a professional transcriber will overcome better than a computer program:
Accented and unusual speech, which includes speed of speech – some tools provide the possibility to work with many different languages, but this may not be enough if the audio and/or visual recording includes regional words used in restricted areas, dialects and dialect usage, or old words;
Audibility quality of the recording – any kind of background noises and sounds other than the speech to be transcribed will be quite a challenge for the transcription software as it will not be able to correctly recognise words due to background sounds and noises;
Limited vocabulary, especially for the use of proper names, idioms, expressions;
Formatting – an automated transcription tool can reproduce audio and/or visual recorded speech in written text only, excluding any editing – punctuation, syntax or stylistics. It is very difficult and time-consuming to make such changes once the transcription is complete, so a professional transcriber makes any necessary improvements as part of the workflow.