Looking for a language solution in Italian? We will prepare a tailored solution and consult you on your subject of interest.
HOW MUCH DO ITALIAN TRANSLATIONS COST?
Translation cost from and to Italian is calculated for every order individually. The price calculation consists of multiple parameters – the price of sequential oral and simultaneous translations is based on the time of providing the service, location, travel costs, and daily allowance; for simultaneous translation, technical equipment, the number of translators, and other aspects are considered. The price of written translations consists of the volume of the translated material, the due date of the translation, the complexity of the text, repetitions in the text, graphical processing and formatting, correction, editing, as well as additional services chosen by the client.
IS THE PRICE LIST AVAILABLE?
Yes, the price list of written and oral translations (simultaneous and sequential) from and to Italian is an integral part of our contracts with clients. The Skrivanek Baltic translation agency project managers always prepare detailed information about the cost of translation before starting a translation project. The price offer is prepared in approximately 30 minutes. The price of written translations is based on word count in the text, repetitions in the text, complexity of graphic elements, and other parameters. In order for you to receive a price offer, feel free to send us your material to be translated to our e-mail.
INTERESTING FACTS ABOUT THE ITALIAN LANGUAGE
Italian is a Romance language of the Indo-European language family that evolved from Vulgar Latin. Italian is considered to be the most direct descendant of Latin.
The origins of the Italian language can be traced back to the 1st century BC. It evolved from colloquial Latin, which was the official language in Ancient Rome.
Italian in its written form started to appear in the 10th century AD in the form of notes and short texts. The oldest monument of written Italian is dated to the year 960.
Italian is the official language in Italy and the European Union, and it is the minority language in two European Union countries – Croatia and Slovenia. It is one of the most commonly used languages in the European Union along with German, English, and French. Italian is not an international transactional language like English, French or Spanish, but it is commonly used in the Mediterranean countries and is one of the most popular languages based on the number of learners in the world. Italian knowledge will be quite useful for art historians and musicians. It has a significant role in the world of gastronomy. Italian has influenced almost all of the world languages, particularly in the aforementioned fields. It indicates the almost absolute dominance of Italian culture in the history of Europe starting from the Roman Empire to the Renaissance and modern times.
Literary Italian is based on the Tuscan (Florentine) dialect that was popularised by authors like Dante Alighieri, Giovanni Boccaccio, and Francesco Petrarch during the 13th and 14th centuries.
For a long time, literary Italian did not exist and authors wrote in their own local dialects.
Every city in Italy had its own dialect because a few centuries ago many cities were considered separate city-states.
French has borrowed around 3000 words from Italian. Dialects from neighbouring countries France, Croatia, and Slovenia have been greatly influenced by Italian. The Maltese language has many borrowings from Italian.
Nowadays, Italian is the working language in Vatican City, it is important in the whole Catholic world.
In Italian, articles are used before nouns to mark what gender and number the noun is. Feminine nouns are paired with the article 'la', while masculine nouns are paired with 'il'. Feminine plural nouns are paired with the article 'le', masculine plural nouns with 'i'. The indefinite feminine article 'una' and masculine article 'un' are used as well.
The linguistic diversity in Italy is wider than in other Romance language-speaking countries. Literary Italian in many aspects is more similar to Spanish or Portuguese than to the Piedmontese or Neapolitan languages. Piedmontese dialects are more similar to Provençal and French than to Italian.
The Tuscan language is still considered as the most literary correct Italian dialect since it is most similar to Classical Latin.
The unification of Italy in 1861 not only influenced the political situation, but also caused significant social, economic, and cultural changes. The importance of literacy rose when compulsory education was introduced, and many people forgot their native dialect by learning the state language.
Italian is taught in many schools and universities around the world, but rarely as the first foreign language. The technologies of the 21st century help popularise Italian since people are offered new and easy ways to learn to speak, read, and write in Italian.
In accordance with the data gathered by the Italian Ministry of Foreign Affairs, every year more than 200,000 foreign students want to learn Italian.
The Latin alphabet expanded during the Roman Empire and continued to exist even after its collapse. When European nations started to develop their writing systems, they used the Latin alphabet as a foundation, including Italians in the 10th century. The Latin alphabet was either edited to add new letters that matched phonemes, or a few letters were taken out. The Italian alphabet consists of 21 letters. Letters j, k, w, x, and y traditionally are taken out of the alphabet, even though they appear in foreign words. The Italian alphabet is derived from the Latin alphabet; it has 5 vowels (a, e, i, o, u) and 16 consonants (b, c, d, f, g, h, l, m, n, p, q, r, s, t, v, z).
HOW DIFFICULT IS THE ITALIAN LANGUAGE?
Who has not thought about learning Italian? Just listening to music in Italian makes you interested in this beautiful, lyrical, and sonorous language. Linguists believe that Italian is one of the easiest languages to learn, and it is not surprising that it is one of the most popular languages people want to study. Technically, 25 weeks of studying would be required to reach the level of conversational Italian if one learns Italian 24 hours a week. Italian pronunciation is quite easy, it is beautiful and melodic. In most cases, the words are pronounced as they are written. Italian is easier for those who already know any of the Romance languages – French, Spanish or Portuguese. Grammatical aspects could cause some difficulties – every word group in Italian has gender. It is difficult to distinguish double consonants in speech and it can even change word meaning. Therefore, practical lessons, music, poetry, trips to Italy, and dedication are things required to learn Italian.
WHERE AND HOW MANY PEOPLE SPEAK ITALIAN?
Italian is the native language of 67 million people around the world. It is the official language in Italy, San Marino, and Vatican City, as well as one of the 26 official and working languages in the European Union. In Croatia and Slovenia, it is used as a minority language. The biggest diasporas of Italian speakers live in Brazil (around 25 million speakers), Argentina (2.4 million), USA (8 million), Canada (1.5 million), Uruguay (1.5 million), and Australia (less than 1 million speakers).
ITALIAN INTERPRETER AND TRANSLATOR
The Skrivanek Baltic team of professional interpreters and translators provides both standard written document translations, complex technical translations, and notarised translations. The Skrivanek translation agency also provides proofreading and stylistic improvement of texts in Italian. Of course, linguists can offer information about cultural differences, business etiquette, history, and traditions. We most often do the following translations from and to Italian for business clients – website and e-commerce content, adaptation of advertising slogans, cooperation agreements, legal acts, court rulings, and business documentation. We also do sequential translation in business or other types of conversations, conferences, and on the online platform Zoom. For private individuals, we do translations of personal identification documents, marriage certificates, birth certificates, education documents, passports, medical documents, etc.
THE ITALIAN LANGUAGE IN BUSINESS
The geographical location of Italy is very important, making it a strategic logistics centre and gateway to the European single market. The ability to use the right language and gestures is vital, particularly in Italy. Hand gestures and eye contact are the main elements of Italian communication. Keeping a distance or moving away may be seen as a rude gesture. Italians often act on their emotions, and trust is crucial for developing good business relations. One should not be impatient during a meeting since it can be seen as disrespectful by a business partner. One should definitely talk and show their interest in Italian food, art, fashion, or sports. Even if it is not in the context of a business meeting. There is a popular joke – to interrupt a talking Italian, you must simply take his hands. It is necessary to inform your business partner that you don't speak Italian before the meeting. It must be stated in a letter, e-mail, or message by mentioning which language you are confident in speaking. Often Italian entrepreneurs don't speak English and are willing to use the services of a professional interpreter. Even though there are Italian entrepreneurs who speak both English and French, Italian will be the dominant language either way. Italians will always appreciate anyone who tries to speak in their native language, even if they aren't good at it. It needs to be taken into consideration that Italian knowledge in Italy will be the key to developing a successful business relationship. Italian does not have a significant role in business outside of Italy, except for areas that are related to music, art, science, and culinary arts.
In 2021, Latvia and Italy celebrated significant anniversaries – 100 years since the establishment of diplomatic relations and 30 years since the recognition of Latvia's restored independence and renewal of diplomatic relations. Italy was one of the first countries that established an embassy in Riga in 1992. There is active cooperation between Latvia and Italy in cultural education. Multiple cooperation agreements have been concluded between universities in Latvia and Italy within the framework of European Union programs. At the same, the Italian government grants scholarships to Latvian students in Italy. The Latvian Academy of Culture, the Art Academy of Latvia, and Jāzeps Vītols Latvian Academy of Music are actively cooperating with Italian educational institutes. There are more than a hundred Italian exchange students from the exchange program Erasmus and full-time students studying at Latvian universities. There were 66 Italian citizens studying at the University of Latvia in 2021, 23 of them were full-time students, and the rest were studying for only a semester as part of the Erasmus program. Most Italian students study at Rīga Stradiņš University – there are 96 full-time students. And the number of Italian students at Riga Technical University is almost 30. Since 2005 the Latvian Academy of Culture is offering a study program called Intercultural Communication with the sub-program Intercultural Communication Latvia-Italy. In the area of culture, every year Latvian films are submitted to the biggest film festivals in Italy – Venice IFF, Rome IFF, Trento IFF, Trieste IFF, and Torino IFF. Cooperation in the area of defence has become more active between Latvia and Italy because Italy is participating as part of the NATO Canada battle group in Latvia. Italy also frequently participates in the NATO Baltic Air Policing mission.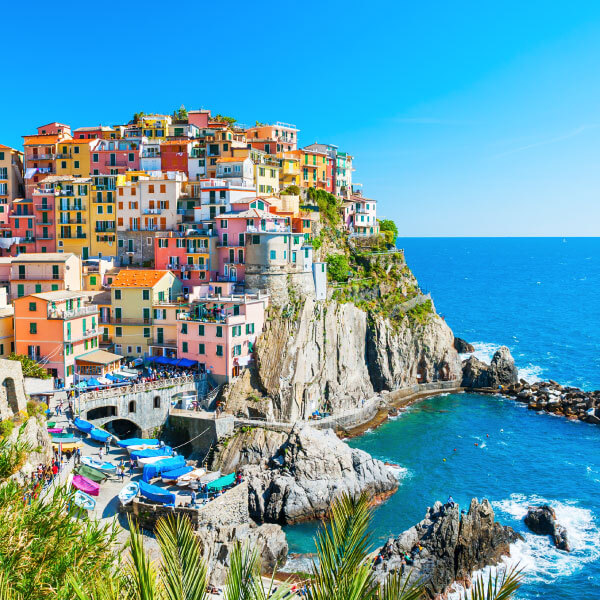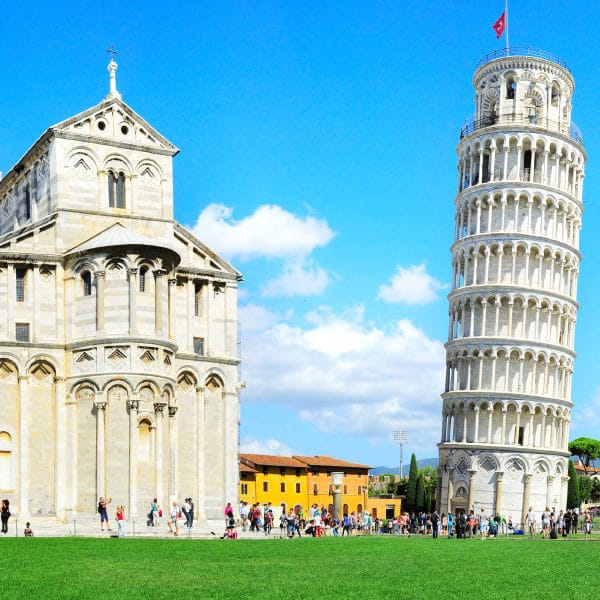 OUR MOST POPULAR ITALIAN LANGUAGE SOLUTIONS:
text adaptation and copywriting;
linguistic audit.
Latvian to Italian; Italian to Latvian; Estonian to Italian; Italian to Estonian; Lithuanian to Italian; Italian to Lithuanian; Russian to Italian; Italian to Russian; Czech to Italian; Italian to Czech; Polish to Italian; Italian to Polish; Ukrainian to Italian; Italian to Ukrainian; English to Italian; Italian to English; Italian to Spanish; Spanish to Italian; German to Italian; Italian to German; French to Italian; Italian to French; Danish to Italian; Italian to Danish; Norwegian to Italian; Italian to Norwegian; Swedish to Italian; Italian to Swedish; Finnish to Italian; Italian to Finnish and others.