Looking for a language solution in Romanian? We will prepare a tailored solution and consult you on your subject of interest.
HOW MUCH DO ROMANIAN TRANSLATIONS COST?
The price of translation to and from Romanian in the Skrivanek translation office is set for every order individually. The price depends on the volume of the material, the deadlines, the specifics of the text content, the repetitions in text, graphic processing, text formatting, correction as well as additional services requested by the client.
IS THE PRICE LIST AVAILABLE?
Yes, the price list of written translation, as well as interpretation, localisation, and adaptation services to and from Romanian is an integral part of our cooperation agreement with our clients. Professional project managers work at our office and always provide detailed information on the price of the translation prior to starting a translation project. The price of every order is set in accordance with the current Skrivanek price list, taking into account the number words in the original text, the repetitions in the text, and other parameters. To find out the exact price, contact us or send us the translation material.
INTERESTING FACTS ABOUT ROMANIAN
Romanian in an Indo-European language that belongs to the Balkan Romance languages of the Romance language subgroup. Romanian is the fifth most widespread Romance language after Spanish, Portuguese, French and Italian. Due to the typological differences found in comparative linguistics, Romanian is also considered a Daco-Romance language. It has the official language status in Romania (where it is the native and main spoken language of most of the citizens) and the Republic of Moldova (conforming to the Constitutional Court rulings). At the same time, Romanian is the most peculiar language in the Romance language group as is reveals the so-called mixed (contact) language characteristics that developed under several fields of linguistics, especially the Balkan field.
During the Roman Empire times the current territories of Moldova and Romania had been called Dacia Romana. For over 3 decades Dacians and Romans lived in close proximity, thus influencing one another. During this period the locals also underwent romanisation and it was completely natural that this resulted in Romanian developing on the basis of Roman, but not without the influence of the Slavic languages. Romanian developed at a time when Latin was widely spoken. Written records of Romanian were first made in the beginning of the 16th century.
The oldest preserved document in Romanian is Neacșu's letter (1521) written in Cyrillic. Cyrillic was used until the approval of the official Romanian Latin orthography in 1860.
Contemporary linguists have reached the conclusion that Romanian and Moldovan are practically identical. Romanian only has a few more loanwords from western countries, while the main loanwords in Moldovan are from Russian.
Romance language variants are different mainly in phonetic terms. Romanians call them dialects or speech qualities.
The Romance Latin alphabet in Romania has been officially used since 1860, when it replaced the Wallachia-Moldovan Cyrillic.
The contemporary alphabet consists of 31 letters that are used to mark 46 phonemes (7 vowels, 4 half-vowels, and 35 consonants). The first Romanian grammar book was published in Vienna in 1780.
After transitioning to the Latin alphabet, spelling reforms have been made in 1904, 1953, and 1993, and minor smaller reforms made in 1964 and 2005.
Romanian is considered to be one of the easiest languages to learn. It is similar to Spanish, Italian, and even English.
Even though it has some strange grammatical features that cannot be found in any other Latin languages, it is usually easier to learn than Russian, Chinese or Arabic.
The Internet has a lot of resources for Romanian language learners. Unfortunately, these resources are not fully complete, but the situation is slowly improving.
Romanian is quite sonorous, easy to read and speak. All words are pronounced as they are written.
WHERE AND HOW MANY SPEAK ROMANIAN?
Romanian is the native language of around 24 million people. In Moldova this language is officially called Moldovan. Romanian is the state language in Romania and Moldova and is one of the official languages of the European Union. Romanian is primarily spoken in Romania, Moldova, Hungary, Serbia, and Ukraine. Speakers of Romanian also live in France, Italy, Spain, the United Kingdom, Austria, Belgium, Portugal, Cyprus, Canada (notably in Montreal), Northern USA (especially Chicago), Germany, Israel, Australia, and New Zealand, where Romanian communities have settled due to political reasons when Romanians emigrated from Bucharest before the Second World War. After the fall of the regime of Ceausescu, a new wave of emigration began – people from rural areas moved to Italy, Spain, Portugal, Quebec, and Argentina, especially after Romania joined the European Union in 2007.
The number of Romanian speakers peaked around 1990. Since then, the number has decreased in correlation to the natural decrease of Romanians and Moldovans, their emigration abroad and the partial acculturation of people living outside of Romania and Moldova. Currently there are around 19 million Romanian speakers in Romania (75% of total speakers) and around 2.6 million speakers in Moldova.
According to the 2002 census, Romanian is the native language of 90% of Romania's population.
INTERPRETERS AND TRANSLATORS OF ROMANIAN
Our team of interpreters and translators of Romanian work with written standard document translation as well as notarised translations. The Skrivanek translation office also ensures editing and stylistic correction of Romanian texts, as well as editing and terminology checks if required. Our Romanian language specialists can provide you with information on cultural differences, business etiquette, history, and traditions.
The Skrivanek translation office offers translation of e-commerce and websites, advertisement slogans, marketing, and legal text to and from Romanian. Due to the developing economic relations between Latvia and Romania, we also offer translations in the fields of equipment and technology, finance, medicine, communication, public relations, transport, computers and software, science, agriculture, vehicles, European Union documents, industry, natural sciences, retail, and technology.
For natural persons we offer identity document, marriage certificate, birth certificate, education document, passport, medical document, and other type of document translation.
Romanian as a business language is primarily used only in Romania and Moldova. Knowing a few phrases in Romanian would prove to be beneficial in establishing business relations with Romanian businessmen.
Romanian businessmen usually use Italian, German, and English to establish business relations. The main partners are countries in the EU, to which Romania exports car parts and cereal products.
Latvia imports mainly food industry products (41.90%), cars and mechanisms, electrical equipment (29.53%), chemical industry and its related production (9.84%) from Romania.
BILATERAL COOPERATION BETWEEN ROMANIA AND LATVIA
On 5 July 2022, the Romanian Honorary Consulate was opened in Riga, which is headed by Ileana Adriana Rutman, the Romanian Honorary Consul in Latvia.
The goal of the Consulate is to strengthen the political, economic, and cultural relations between Romania and Latvia, to help Romanian citizens in Latvia, as well as inform Latvian citizens that want to get to know, visit, or start a business in Romania.
The Art Academy of Latvia is cooperating with two Romanian universities, Babeș-Bolyai University in Cluj-Napoca and Bucharest National University of Arts within the Erasmus+ Lifelong Learning Programme.
The Latvian Academy of Culture cooperates with Romania within the Erasmus+ programme. The Academy has one exchange agreement with the Alexandru Ioan Cuza University.
There is also active cooperation in the field of writing – the International House of Writers and Translators in Ventspils has collaborated with the Port Cultural Cetate, which is happy to host residents from Latvia. Liana Langa and Peteris Cedrins have also resided there.
The New Riga Theatre hosted a play in June 2017 named Brodskis/Barishnikovs (Brodskis/Barišņikovs) during the Sibiu International Theatre Festival.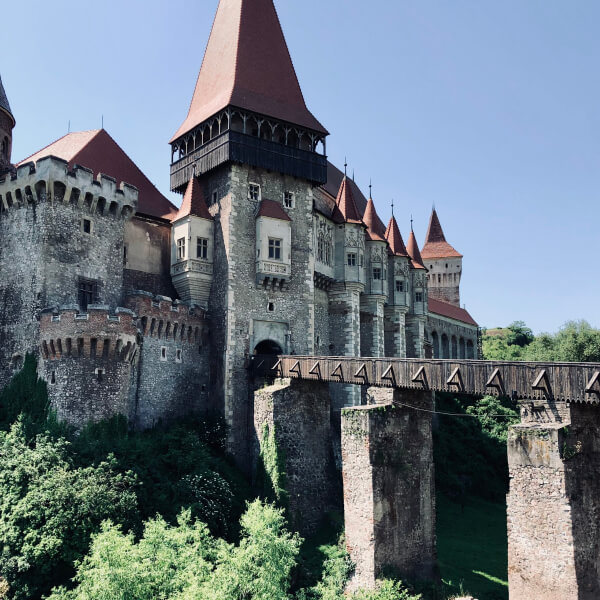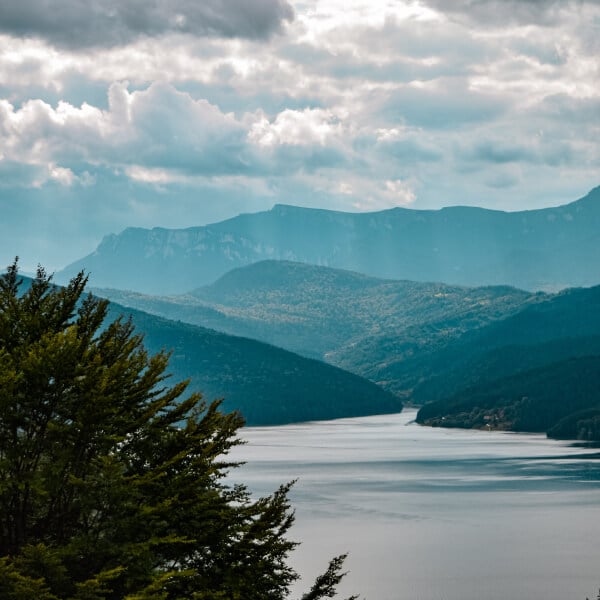 SOLUTIONS THAT WE PROVIDE MOST OFTEN FROM/TO ROMANIAN:
Latvian to Romanian; Romanian to Latvian; Estonian to Romanian; Romanian to Estonian; Lithuanian to Romanian; Romanian to Lithuanian; English to Romanian; Romanian to English; Russian to Romanian; Romanian to Russian; Czech to Romanian; Romanian to Czech; Polish to Romanian; Romanian to Polish; Ukrainian to Romanian; Romanian to Ukrainian; Romanian to Spanish; Spanish to Romanian; German to Romanian; Romanian to German; Italian to Romanian; Romanian to Italian; French to Romanian; Romanian to French; Danish to Romanian; Romanian to Danish; Norwegian to Romanian; Romanian to Norwegian; Swedish to Romanian; Romanian to Swedish; Finnish to Romanian; Romanian to Finnish and others.