Looking for a language solution in Croatian? We will prepare a tailored solution and consult you on your subject of interest.
HOW MUCH DO TRANSLATIONS IN CROATIAN COST?
Translation cost from and to Croatian is calculated for every order individually. The price calculation consists of multiple parameters specific to your order, for example, the price of consecutive and simultaneous interpreting is based on the time of providing the service, location, travel costs, and daily allowance; for simultaneous translation, technical equipment, the number of translators, and other aspects are considered. The price of written translations consists of the volume and readability of the translated material, the due date of the translation, the complexity of the terminology, repetitions in the text, processing and formatting of graphics and pictures, correction, as well as additional services chosen by the client.
IS THE PRICE LIST AVAILABLE?
Of course, the price list of translation and interpreting (simultaneous and consecutive), localisation, and adaptation from and to Croatian is an integral part of our contracts with clients. The Skrivanek Baltic translation agency project managers prepare detailed information each time about the cost of translation before starting a translation project. The price offer is prepared in approximately 30 minutes. The price of written translations is based on word count in the text, complexity of graphic elements, repetitions and other parameters. In order for you to receive a price offer, feel free to send us your material to be translated to our e-mail.
INTERESTING FACTS ABOUT THE CROATIAN LANGUAGE
If your travels lead to Croatia one day, consider yourself the richest person in the world. Croatia is a beautiful land with generous people, a melodic language, wonderful folk music, courageous men, and welcoming hostesses. It is the emerald green Adriatic Sea, Pula Arena, honey from black pines, and Plitvice Lakes. Croatian is a Slavic language belonging to the South Slavic language branch of the Indo-European language family. Croatian (along with Serbian, Bosnian, and Montenegrin) is one of the central South Slavic languages. Croatian is actually quite similar to Serbian, Bosnian, and Montenegrin. Literary Croatian started developing in the 15th century, but its many regional variants and current structure formed only in the 19th century, due to an idea to have a united South Slavic language. As a result, Serbian and Croatian became quite similar and were considered the same language during most of the 20th century – the Serbo-Croatian language. Conversely, Montenegrin has a similar vocabulary to Serbian and is sometimes deemed a Serbian variant. It is hard to explain what the Bosnian language is, but it is clear that it is related to Serbian and Croatian, and resembles Montenegrin phonetically. Speakers of these four languages can understand and communicate with each other. The biggest differences between the languages are related to specific terminology in mathematics, biology, law, and culinary arts. The writing systems differ as well. Serbian and Montenegrin use both the Latin alphabet and Cyrillic, while Bosnian and Croatian use the Latin alphabet only. Croatia is divided into 3 dialect regions – Shtokavian, Chakavian, and Montenegrin. Literary works have been written in all three dialects, but the Shtokavian dialect was the basis for literary Croatian.
The word encyclopaedia was first used in 1559 by a Croatian encyclopaedist and traveller, Paul Skalich, from Zagreb. His book Encyclopaedia seu orbis disciplinarum tam sacrarum quam prophanarum epistemon was one of the first books to have this word in its title. According to historical data, the book was poorly written, but it is significant nonetheless for the first use of the word
In 1843, Ivan Kukuljević Sakcinski was the first person to speak Croatian in the Parliament. His speech called people to be courageous and to join the national liberation movement and demanded that Croatian be the official language in schools and workplaces. He also pointed out the negative consequences the state and society might have if Croatian was replaced with another language.
The word paprika means dried and ground pepper. Even though this word is used in many languages, it has a Croatian origin and is not translated.
The Croatian word for corn-cob has the biggest number of synonyms. Its synonyms are ajdamak, bat, batakljuša, bataljika, batučak, batuček, batuk, baturak, baturice, čepina, čokotinja, ćuka, kic, klas, klasina, klasinec, klasovina, klasovinje, kočanj, kocen, komaljika, komušina, kururuzina, komušina, kururuzina kuruška, oklipak, okoma, okomak, okomina, okrunica, orušek, otučak, paćika, patura, paturica, rucelj, rucl, rulina, šapurika, ščavina, šepurina, štruk, tekun, tulina, tulinek.
The first Croatian grammar book was written by Bartol Kašić and published in 1604, only 18 years after the first English grammar book. The book was written in Latin.
Written Croatian uses the Latin alphabet, even though during the early period of the Kingdom of Croatia the Glagolitic script (script created for Slavic languages) or Bosnian Cyrillic were used. For a while, all three writing systems were used simultaneously in different regions of Croatia. The Latin alphabet became the main writing system in the end. The Croatian alphabet consists of 27 letters and 3 diphthongs: Aa, Bb, Cc, Čč, Ćć, Dd, Dž dž, Đ đ, Ee, Ff, Gg, Hh, Ii, Jj, Kk, Ll, Lj lj, Mm, Nn, Nj nj, Oo, Pp, Rr, Ss, Šš, Tt, Uu, Vv, Zz, Žž. Letters q, w, x, and y are not used in Croatian. One letter marks one sound, and its spelling matches the pronunciation.
HOW DIFFICULT IS CROATIAN?
Croatian is placed in category 3 of hard languages. It would require 1100 learning hours to be able to converse in Croatian. Since Croatian is a Slavic language, native speakers of other Slavic languages will have an easier and quicker time learning Croatian. If you learn Croatian, studying other Slavic languages will not cause many difficulties and will provide the ability to communicate with people in Slavic countries. Croatian grammar is quite complex, which is characteristic of all Slavic languages. It has two numbers (singular and plural), seven cases (nominative, genitive, dative, accusative, vocative, locative, and instrumental), and three genders (feminine, masculine, and neuter). Therefore, theoretically, all nouns have 42 forms. Verbs have seven tenses, two numbers, and three persons (singular: you, me, she, he, it, and plural: we, you, they). Verbs also have two aspects ─ perfective and imperfective, and the aspect of each verb must be learned since the conjugation depends on it, for example, skočiti 'to jump' and skakati 'to be jumping'.
CROATIAN INTERPRETER AND TRANSLATOR
Croatian translators and interpreters at Skrivanek Baltic provide standard written document translations, complex technical translations, and notarised translations. The Skrivanek Baltic translation agency also provides SEO content creation, proofreading, and stylistic improvement of texts in Croatian. Our linguists will gladly offer information about cultural differences, business etiquette, history, and traditions. We most often do the following translations from and to Croatian for business clients – website and e-commerce content, adaptation of advertising slogans, cooperation agreements, and business documentation. We also do sequential translation in business or other types of conversations as well as conferences on Zoom and other online platforms. For private individuals, we do translations of personal identification documents, marriage certificates, birth certificates, education documents, passports, medical documents, etc.
WHERE AND HOW MANY PEOPLE SPEAK CROATIAN?
There are approximately 5.7 million Croatian speakers around the world, most of them living in Croatia. It is the official language in Bosnia and Herzegovina and Serbia's region of Vojvodina, as well as one of the official languages in the European Union. It is a minority language in Montenegro, Hungary, Austria, Italy, and Romania. Croatian diasporas live in multiple countries around the world including Germany, Sweden, France, Argentina, USA, Canada, Australia, and New Zealand.
THE CROATIAN LANGUAGE IN BUSINESS
Most Croatian entrepreneurs and CEOs speak multiple languages. The main languages used in business are Croatian, English, German, and Italian (mostly used in Istria's coastal regions). Nowadays most young entrepreneurs speak fluent English, but it is recommended that foreign business partners ask if an interpreter is needed before a business meeting to avoid awkward situations. It is also advised to learn a few polite phrases in Croatian to have a respectful business meeting and for your Croatian business partner to sense your interest in his/her culture and country. Attitude and personal values are important when developing business relations between two cultures or countries. Croatians are known to have a straightforward attitude, even though they still maintain a high level of professionalism. Croatians are friendly and lively, but they need a few meetings to get to know you to be more comfortable. Croatian knowledge is useful if you wish to develop or start your business in one of the former Yugoslavian countries.
Relations between Latvia and Croatia are quite friendly. Both counties have an active political dialogue; parliaments have established successful cooperation. Both countries also have signed an extended number of treaties. One of the main priorities is the development of economic trade relations which have noticeable potential. Cooperation in culture has been quite significant. Every year writers from Croatia arrive at the International Writers and Translators' House in Ventspils. Croatian writers such as Petar Coric, Zoran Pilic, Josip Novakovich, Una Vizek, Zeljka Cernok, Una Vizek, and Ivan Zrinusic have resided at the house since 2015. The Latvian Writers' Union has established cooperation with the Festival of the European Short Story that takes place in Zagreb. Aivars Leimanis, artistic director of the Latvian National Ballet Company, staged the ballet Korsārs by Ādolfs Adāns at the Croatian National Theatre in Split in 2018. The Latvian Academy of Culture has active cooperation with Croatia within the framework of the Erasmus+ exchange program. Two agreements have been signed with the Josip Juraj Strossmayer University in Osijek and the Academy of Dramatic Art at the University of Zagreb.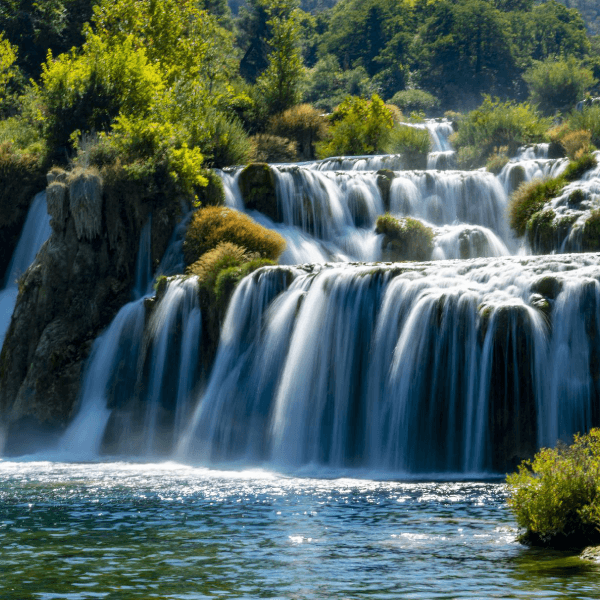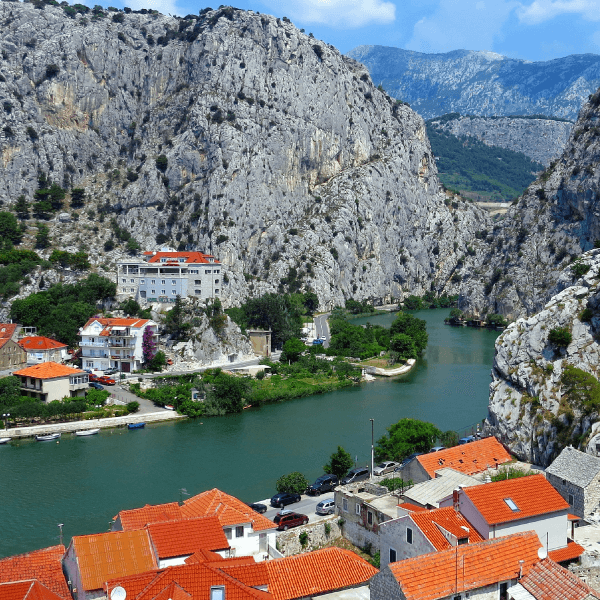 SOLUTIONS THAT WE PROVIDE MOST OFTEN FROM/TO CROATIAN:
Latvian to Croatian; Croatian to Latvian; Estonian to Croatian; Croatian to Estonian; Lithuanian to Croatian; Croatian to Lithuanian; English to Croatian; Croatian to Latvian; Russian to Croatian; Croatian to Russian; Czech to Croatian; Croatian to Czech; Polish to Croatian; Croatian to Polish; Ukrainian to Croatian; Croatian to Ukrainian; Croatian to Spanish; Spanish to Croatian; German to Croatian; Croatian to German; Italian to Croatian; Croatian to Italian; French to Croatian; Croatian to French; Danish to Croatian; Croatian to Danish; Norwegian to Croatian; Croatian to Norwegian; Swedish to Croatian; Croatian to Swedish; Finnish to Croatian; Croatian to Finnish and others.