Looking for a language solution in Slovenian? We will prepare a tailored solution and consult you on your subject of interest.
HOW MUCH DO SLOVENIAN TRANSLATIONS COST?
Several components of the price for the translation from/into the Slovenian language are taken into account: the amount of material to be translated, format, the translation deadlines, the specificity of the text content, the repetition of the text in the translation, graphic processing, correction and any other services selected by the client (notarised certification and other services).
IS THE TRANSLATION PRICE LIST AVAILABLE?
In order to prepare a price specially for you, we will be waiting for your material to be translated by email. The pricing list for written and spoken translation, localisation and adaptation services from/to Slovenian is included in our client collaboration agreement. Translation project managers of our agency will provide detailed information on the translation price before starting a translation project. The price of each order is decided separately according to the current price list of Skrivanek, based on the number of words in the source text, text duplication in the translation and other characteristics.
INTERESTING FACTS ABOUT THE SLOVENIAN LANGUAGE
The Slovenian language (slovenski jezik or slovenščina) is a Slavic language from the Indo-European language family. It is the official language of Slovenia, and also one of the official working languages of the European Union. The Slovenian language belongs to the South Slavic language group and is related to the Serbo-Croatian language. It is interesting that in some regions of Slovenia closer to the borders of neighbouring countries, Hungarian and Italian are also used. Often Slovenian is described as the richest language from the Slavic branch in terms of dialects with different levels of understanding one another. There are seven dialects which are divided to 50 subdialects. It is not a coincidence that Slovenians have a saying "Every village has its own voice" (Vsaka vas ima svoj glas) which reflects the diversity of the dialects very well. Even though the pronunciation varies greatly between dialects, these differences do not create a problem for inhabitants from other regions to understand each other. The standard Slovenian language is mainly used in public presentations or official events.
Fragments of writings found by historians show that the Slovenian language began to form around the 10th century. The first 50 books in Slovenian had already been written by the 16th century. They include the first grammar book and a translation of the Bible. From the Middle Ages until the collapse of the Austro-Hungarian empire in 1918 the German language was used by people of higher status and the Slovenian language was used by ordinary civilians. During this time the German language had a strong influence on the Slovenian language and even nowadays the spoken language has many Germanisms. During World War II Slovenia was occupied by Germans, Italians, Hungarians, and Croatians. Together with the occupation came the prohibition to use the Slovenian language in schools. Some occupants also prohibited use of Slovenian language in all public spaces. If pupils in school were caught using their native language, they were hit with a wooden stick, ruler or forced to kneel on a pile of corn. During this time thousands of Slovenian books were destroyed causing irreparable damage to Slovenian heritage. After World War II Slovenia became a part of Yugoslavia and Slovenian became one of its official languages. It was used almost in all social life except the Yugoslavian army where only the Serbo-Croatian language was used. In 1991, Slovenia got its independence, and Slovenian became the official language, and it started to be used in all fields entirely.
The Slovenian alphabet is an alphabet used to write down the Slovenian language. It consists of 25 letters and is based on the Latin alphabet with 3 additional letters: Č, Š, Ž. In writing, three digraphs are also used: NJ, LJ and DŽ. Therefore, the total number of graphemes in written Slovenian is 28. Each letter, including digraphs, have their own analogue in Cyrillic.
HOW DIFFICULT IS THE SLOVENIAN LANGUAGE?
The Slovenian language is not considered to be a complex language because Latin letters are used to write the language. Pronunciation is the same as written, excluding a few letters that are not common in many other languages – č, ž, š. Slovenians also tend to have words without any vowels which initially look difficult to pronounce, for example, Trst (Trieste), Črt (masculine personal name), etc. Also, the grammar is rather simple because the order in a sentence is logical and easy to understand. The best way to learn Slovenian is to be in an environment where it is the native language or the everyday spoken language. Methodical materials to learn Slovenian are not easily approachable but learning it is easier if the Russian language has been mastered.
WHERE AND HOW MANY PEOPLE SPEAK SLOVENIAN?
Slovenian is spoken by around 2.5 million people around the world, mainly in Slovenia, but there are also national minorities in Italy (about 90,000), Austria (25,000), and in Istria, situated in the west of Croatia, which borders with Slovenia, as well as in Croatia's largest cities Rijeka and Zagreb (11 800-13 100), the southwest of Hungary (3000-5000), Serbia (5000) and in the Slovenian diaspora in all of Europe and the rest of the world (about 300,000), particularly in The United States of America (especially in Ohio, where about 3400 speakers live), in Canada, Argentina, Australia and South Africa.
SLOVENIAN LANGUAGE INTERPRETER AND TRANSLATOR
The Skrivanek Baltic translation agency provides written translations of common documents, difficult scientific texts and notarised translations as well. We also provide proofreading and stylistic improvement of texts in Slovenian, and if need, editing and checking of terminology is performed.
For business clients, we most often do these translations from/to the Slovenian language – e-commerce content and homepages, advertisement slogans, marketing materials, product labels in accordance with the requirements of EU standards. For private individuals, we most often translate personal identification documents, marriage certificates, birth certificates, education documents, passports, medical documents, etc.
THE SLOVENIAN LANGUAGE IN BUSINESS
The Slovenian language as a business language is not spread around the world. It is primarily used only in the territory of Slovenia. In recent years, there has been a growing tendency to establish business connections outside of Slovenia. However, English and German are used as the spoken language.
Slovenian students tend to stay in Latvia temporarily as part of exchange programs. The University of Latvia and Vidzeme University of Applied Sciences collaborate with Slovenia's higher education institutions. The Latvian Academy of Sciences and Slovenian Academy of Sciences maintain contacts with each other. There is a collaboration in the field of culture regularly – several Slovenian writers have stayed in the International Writers' and Translators' House in Ventspils (Lenart Zajc, Damijan Šinigoj, Maja Gal Štromar and Gašper Malej). There have been various exhibitions of Slovenian artists, and also concerts from collaborating Slovenian and Latvian musicians. Cooperation in the field of traffic and defence is also ongoing. Slovenian soldiers have also started training in the combat units of the armed forces. It is also interesting that, with the growing challenges of small languages in the digital age, Latvian and Slovenian researchers, in the presence of the presidents of both countries, signed a nationally important agreement on cooperation in the field of language technology on 28 September 2021. Cooperation between the two countries, by exchanging experience, knowledge, technologies and participating in joint research projects, will strengthen the Latvian and Slovenian languages in the digital world. Since 28 August 2017 the Polish Embassy represents Slovenia in Latvia.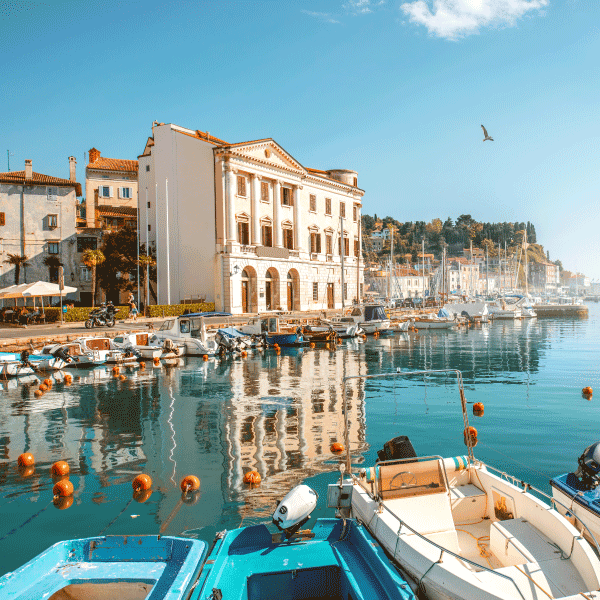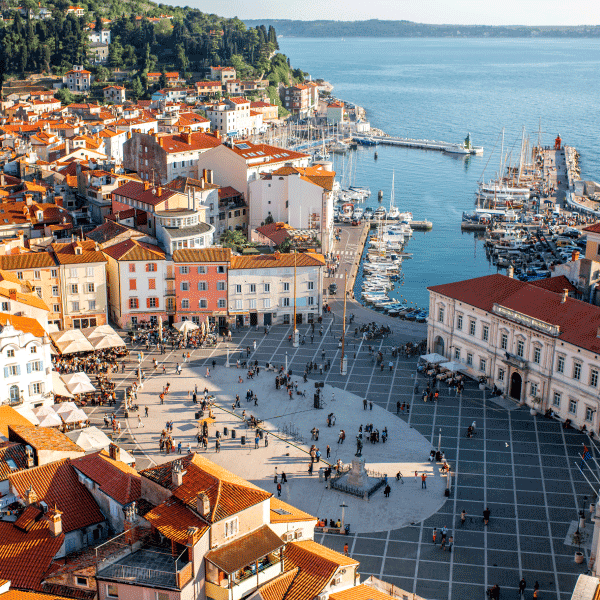 SOLUTIONS THAT WE PROVIDE MOST OFTEN FROM/TO SLOVENIAN:
Latvian to Slovenian; Slovenian to Latvian; Estonian to Slovenian; Slovenian to Estonian; Lithuanian to Slovenian; Slovenian to Lithuanian; Russian to Slovenian; Slovenian to Russian; Czech to Slovenian; Slovenian to Czech; Polish to Slovenian; Slovenian to Polish; Ukrainian to Slovenian; Slovenian to Ukrainian; Slovenian to Spanish; Spanish to Slovenian; German to Slovenian; Slovenian to German; Italian to Slovenian; Slovenian to Italian; French to Slovenian; Slovenian to French; Danish to Slovenian; Slovenian to Danish; Norwegian to Slovenian; Slovenian to Norwegian; Swedish to Slovenian; Slovenian to Swedish; Finnish to Slovenian; Slovenian to Finnish; English to Slovenian; Slovenian to English and others.