HOW MUCH DOES TRANSLATION INTO TURKISH COST?
The price for the order is determined individually. It is calculated from several components: the translation deadlines, the specificity of the text content, availability of terminology, difficulty of the draft, images, charts, correction, formatting, and any other services selected by the client (notarised certification, apostille, etc.).
IS THE PRICE LIST AVAILABLE?
Yes, the translation and interpreting price list from/to Turkish is included in our client collaboration agreement. We always provide a descriptive layout of the translation price before the realisation of the project. The price of each order is decided separately according to Skrivanek's current price list, based on the number of words in the source text, text duplication in the translation, and other aspects. In order to prepare a special price for you, we will be waiting for your material to be translated by email.
Contact Skrivanek Baltic today for a free quote on Turkish translation or any other combination of translation and related business services. Our Turkish language services include:
Turkish Document Translation
Turkish Simultaneous Interpretation
Turkish Linguistic Validation
Turkish Consecutive Interpretation
Turkish Transcription
Turkish Typesetting and Graphics
Turkish Voiceovers and Subtitling
Turkish Staffing Solutions
Turkish Multicultural Marketing
Turkish Document Management
Turkish Deposition Services
Turkish Virtual Data Room Services
Turkish E-learning Support
Looking for a language solution in Turkish? We will prepare a tailored solution and consult you on your subject of interest.
INTERESTING FACTS ABOUT THE TURKISH LANGUAGE
Without a doubt, the richness of the Turkish language and culture is one of the reasons why Turkey is such a popular tourist destination. To fully immerse yourself in Turkish cuisine, tea rituals, ethnic languages and historical architecture is a cherished dream of all travellers.
The Turkish Language Association is an institution responsible for regulating the Turkish language in Turkey. It was founded in 1932. The association pays attention to the standard Turkish language vocabulary and grammar, and regulates the usage of the Turkish language in public spaces as well.
During the last 100 years, the Turkish language has greatly changed. One of the main goals of the Turkish Language Association is to purify the language. Until 1932, only 35–40% of words in Turkish were of Turkish origin, the rest were derived from other languages – Arabic or Persian. Today almost 80% of the words in the Turkish language are of Turkish origin.
Turks completely reformed their alphabet in 1932. People who have knowledge about Turkey might have heard about Mustafa Kemal Atatürk – the president and founder of the
the Republic of Turkey. After the collapse of the Ottoman Empire, he completely changed the Turkish alphabet, reforming it from Arabic to Latin script as in the West.
In the 19th century, loanwords of Turkish origin began to enter the English language through reports of travellers, emissaries, and merchants as well as through historical writings and the press. The influence of Turkish on English is noticeable nowadays in words such as "kiosk" (from köşk), "kayak" (from kayık), "yoghurt", etc.
The Turkish bird language (in Turkish, kuş dili) is a version of Turkish spoken with the help of loud whistles and melodies. Initially, it was used by Turkish farmers to communicate with each other over long distances, and today there are 10,000 speakers. The language is associated with Kuşköy – a village in the Pontic Mountains located in northern Turkey. It is possible that the language could have originated 400 years ago, however, the origin is still unclear. UNESCO added the bird language to its list of Intangible Cultural Heritage in 2017. Since Kuşköy is a farming village situated in a deep valley, whistling can be heard considerably farther than only shouting. When the inhabitants of the village started using mobile phones, for many it seemed like an easier and more effective way to communicate. That is why inhabitants of the village focus on maintaining the language by organising festivals and using it to this day. Since 2014, institutions in the area started teaching the language in elementary school.
Turkish fiction is rarely translated into other languages.
Aşk [ashk] is one of the most powerful words in the Turkish language meaning "love". People in Turkey are very emotional, and all the melodrama comes from that. This word is often used in Turkish poetry, songs, and famous soap operas of the country.
In the Turkish language, it is believed to be impolite to address someone only by name, especially when addressing older people. It is always necessary to add a polite address to the name, for example, teyze (aunt) or amca (uncle). If the personal name of the addressed person is unknown, then hanimefendi (madam), or beyefendi (sir) must be used.
It is common in Turkish for the stress to be on the last syllable. However, this rule may not be applied to place names received and localised from other languages, for example, Izmir, Bursa, and other place names that have the stress on the first syllable.
The Turkish language does not have a gender category.
The Turkish alphabet (in Turkish, Türk alfabesi) is an alphabet of Latin script used to write in Turkish. It consists of 29 letters from which seven (Ç, G, I, Š, Ö, S and Ü) are transformed from Latin for the phonetic requirements of Turkish. This alphabet reflects the current Turkish pronunciation and the high prestige level. It was confirmed in 1928 as a part of Atatürk's reforms, and it is the latest official alphabet of the Turkish language. The Turkish alphabet has been an example of official Latinisation for some languages that used to write in Arabic or Cyrillic earlier, for example, Azerbaijani (1991), Turkmen (1993), and recently Kazakh (2021). The earliest known Turkish alphabet is the Old Turkic alphabet whose first surviving evidence dates to the 7th century. All in all, the Turkish language has been written down in many different alphabets, including runic, Uyghur, Cyrillic, Arabic, Greek, Latin and other Asian script systems. Some Turkish reformists promoted the usage of Latin script far before Atatürk's reforms. During the earlier reform period in 1862, statesman Munuf Pasha stood for reforms of the alphabet. At the beginning of the 20th century, similar proposals were declared by some writers associated with the Young Turks movement, including Hüseyin Cahit Yalçın, Abdullah Cevdet, and Celâl Nuri İleri. This issue was also raised in 1923 at the First Economic Congress of the newly formed Republic of Turkey, and caused public debates that continued for several years. Nowadays the Turkish alphabet consists of 21 consonants and 8 short vowels. Additionally, the diacritic mark (ˆ) is used. It is used together with the letters "â", "û", "î". Grammatically it is a softening mark, long mark, and also a mark to distinguish meanings between words (âlem – world, alem – flag, crescent moon in minarets, etc.). It is only found in words left from Arabic and Persian, as Turkish has neither long vowels nor softening. Nowadays, Turkish letters are taken from some European alphabets: Swedish, German, Albanian, Romanian and others – A, B, C, Ç, D, E, F, G, Ğ, H, I, İ, J, K, L, M, N, O, Ö, P, R, S, Ş, T, U, Ü, V, Y, Z.
IS THE TURKISH LANGUAGE DIFFICULT?
The US Foreign Service Institute classified all languages of the world according to their difficulty, where the Turkish language is added to the 4th category. It means that 44 weeks, or 1100 hours, are necessary to learn the Turkish language. That might be the case for other language speakers, however, it is actually not that difficult. Yes, learning the Turkish language demands some time and trouble. Written Turkish uses the Latin alphabet, as in many world languages. The Turkish language does not have a gender category, therefore, there are no articles. Learning the language is easier regarding the fact that words in the Turkish language do not have stress. It will be a little more difficult with letters that are not common in other languages. The only thing that remains is to learn their pronunciation.
WHERE AND HOW MANY PEOPLE SPEAK TURKISH?
More than 63 million people around the world know Turkish, which makes it the biggest language in the Turkic family. Turkish language speakers mainly live in Turkey and Cyprus, as well as in small communities in Greece, Bulgaria, North Macedonia, Kosovo, Albania, and Uzbekistan. A few million Turkish speakers live in western European countries as well, especially in Germany. More than two million people who know Turkish live in Germany. The Turkish language is the official language of Turkey, and it is one of the official languages of Cyprus. It also has an official language status in some municipalities of North Macedonia, depending on the number of Turkish speakers in the area, and in the district of Prizren in Kosovo. Turkish is used by inhabitants of Turkey and by minorities in 35 countries. The Turkish language is spread in those countries or areas that used to belong to the Ottoman Empire, for example, Bulgaria, Romania, Serbia, North Macedonia, Syria, Greece, and Israel. A noticeable number of Turkish language speakers also live in Austria, Belgium, France, the Netherlands, Switzerland, and the United Kingdom. Because of the influence of integration, most immigrants of Turkish origin living abroad do not know the Turkish language as well as Turks living in Turkey. Almost all permanent residents of Turkey know Turkish, the rest are dominantly Kurds. The Turkish language is a second language for the majority of people of other nationalities in Turkey, however, their level of Turkish is the same as their native language.
TURKISH LANGUAGE INTERPRETER AND TRANSLATOR
The Skrivanek translation agency has more than 25 years of experience in the field of language services in the Baltics and in northern countries. Our team of interpreters, translators, and linguists offers you standard document and notarised translations. Skrivanek provides not only written translation services in Turkish but also oral translations, as well as stylistic improvements, editing and checking of terminology of some fields. For juridical persons, we most often perform these text translations from/to Turkish: technical texts, judgments of the court, e-commerce, and homepages. For private individuals, we offer translations of civil status acts, identity documents – passports, marriage certificates, birth certificates, education documents, etc. At the client's request, we consider the possibility of performing any type of translation. Our native Turkish editors and proofreaders will take care of the accuracy of the translation, as well as the sound and style of the translated text.
THE TURKISH LANGUAGE IN BUSINESS
Turkish is the 12th most spoken language in the world. Turkey quickly developed an economy that helps itself play an important role in international business. That is why learning the Turkish language is useful, especially for private individuals and companies that are interested in entrepreneurship in Turkey. Carrier opportunities in Turkey are wide in various fields too, starting with politics, technologies, the financial sector, and ending with tourism. If you surprise your cooperative partner in Turkey with knowledge of their native language, you can be assured that the cooperation agreement is already signed. How do business discussions with a Turkish businessman happen? Official meetings in the office environment alternate with informal discussions in cafés and hotel lounges. In both cases, it is vague without a concrete plan. In business-like discussions, Turks joke little and unnoticeable. They tend to speak straightforwardly and are unwilling say "no". Being polite and seeking an agreement or a compromise is much more important than informing or explaining and justifying the differences of opinions. That is why the atmosphere during conversations is usually positive, though its result is often unclear. Moreover, oral communication dominates in Turkish culture, which is why the said and heard carries more weight than written. The majority of deals happen during an oral agreement and it is difficult to get a written affirmation. It is not easy to learn Turkish for those who know European languages, especially because the formation of adjectives and sentence order for is outlandish for the European mindset. Educated inhabitants of Turkey can speak English, older people know French. There is a bigger possibility to communicate in German with the rest, especially outside the bigger cities. The Turkish language, unfortunately, does not have a big role in business outside Turkey.
TURKS IN LATVIA AND BILATERAL RELATIONS
Ethnic minorities and their culture are an integral and important part of Latvian society. Turkish Latvians are one of the numerically small minorities of Latvia. According to the portal of official statistics of Latvia, in 2021, 253 Turks were living in Latvia. In the 19th century, the Tsardom of Russia and the Ottoman Empire would often be at war. The last war between these two large empires started in 1877. It lasted for two years and is notable for the fact that general martial law was introduced in the Russian Empire at that time. More than one Latvian would appear in the warzone of Russians and Turks. Later, hundreds of Turks came to the banks of the Gauja as war prisoners. The first Turks came to Latvia in winter of 1877 when they were brought to regions of Cēsis and Līvāni as war prisoners. Some of the war prisoners eventually died due to the unsuitable weather conditions and various diseases but others were in the end set free and stayed to live in the city of Cēsis. Turkish cemeteries found in Cēsis are recognised as one of the 100 extraordinary culture heritages of Latvia. The diplomatic relations between Latvia and Turkey were founded in January of 1925. Turkey never recognised Latvia's annexation and incorporation to USSR. Since 1994, various agreements have been made in fields of tourism, military teaching, defence, education, science, culture, and sport. In 2005, a contract was made between governments of both countries about collaboration in education, science, culture and sport – it provided scholarships to study Latvian language and literature. Students and teaching staff from Turkey can apply for a scholarship provided by the Ministry of Education and Science for study or research in Latvia's higher education institutions or for participating in summer schools organised by the higher institutions. There is a collaboration in some cultural fields, for example, literature, cinema, music, and dance, cultural education, and art. The Latvian Academy of Culture has a subprogram "Connections between cultures Latvia-Turkey". The program has been supported by the Turkish embassy and Yunus Emre Institute for several years now. The Latvian Academy of Culture also cooperates within the Erasmus+ program. There are agreements with 14 higher education institutions. There is a positive dynamic in the bilateral relations of both countries. Latvia and Turkey have shown a will to continue the political dialogue, higher level of exchange visits, and promote a more active economical collaboration. The Turkish embassy in Latvia looks after its citizens in Latvia. It is possible to learn Turkish in Latvia in some language schools and also at the University of Latvia.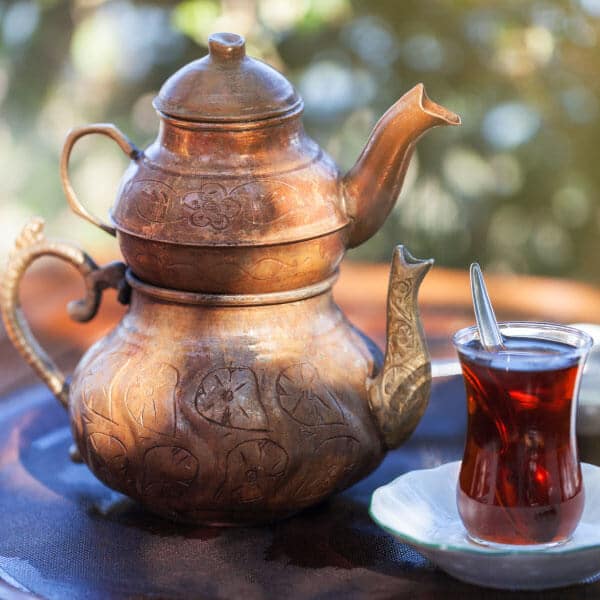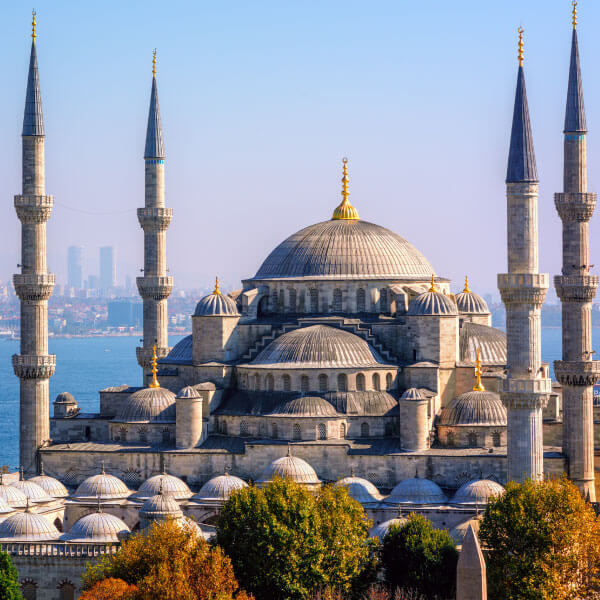 SOLUTIONS THAT WE PROVIDE MOST OFTEN FROM/TO TURKISH:
general and specialised translation;
text adaptation and copywriting;
linguistic auditing.
Latvian to Turkish; Turkish to Latvian; Estonian to Turkish; Turkish to Estonian; Lithuanian to Turkish; Turkish to Lithuanian; Russian to Turkish; Turkish to Russian; Czech to Turkish; Turkish to Czech; Polish to Turkish; Turkish to Polish; Ukrainian to Turkish; Turkish to Ukrainian; Turkish to Spanish; Spanish to Turkish; German to Turkish; Turkish to German; Italian to Turkish; Turkish to Italian; French to Turkish; Turkish to French; Danish to Turkish; Turkish to Danish; Norwegian to Turkish; Turkish to Norwegian; Swedish to Turkish; Turkish to Swedish; Finnish to Turkish; Turkish to Finnish and others.
SOLUTIONS THAT WE PROVIDE MOST OFTEN FROM/TO TURKISH:
Latvian to Turkish; Turkish to Latvian; Estonian to Turkish; Turkish to Estonian; Lithuanian to Turkish; Turkish to Lithuanian; Russian to Turkish; Turkish to Russian; Czech to Turkish; Turkish to Czech; Polish to Turkish; Turkish to Polish; Ukrainian to Turkish; Turkish to Ukrainian; Turkish to Spanish; Spanish to Turkish; German to Turkish; Turkish to German; Italian to Turkish; Turkish to Italian; French to Turkish; Turkish to French; Danish to Turkish; Turkish to Danish; Norwegian to Turkish; Turkish to Norwegian; Swedish to Turkish; Turkish to Swedish; Finnish to Turkish; Turkish to Finnish and others.