In recent years, there has been a significant increase in demand for professional translators with practical experience working with military texts in Latvia and Europe. At Skrivanek, we also have considerable experience in translating military texts for the armed forces and the defence industry.
With the outbreak of the war in Ukraine, demand for the translation of military texts – various types of materials and documents related to the armed forces of NATO and EU Member States, military aviation, naval forces, civil protection or battlefield medicine – increased significantly. One of the differences in the translation of military documents is that military translators closely follow the requirements of the NATO Terminology Directive (PO(2015)0193), which requires the use of NATO harmonised and standardised terminology in all translations of Alliance documents. Military translators and interpreters also keep up to date with the latest terminology developments of the NATO Terminology Office. Military translation covers a wide range of documents and materials of varying content, complexity and level of confidentiality, such as:
all types of documents of NATO, European Union institutions and other NATO Member States' institutions in the field of national and international security, including legislative documents;
technical documentation on military equipment, machinery, special devices, weapons and vehicles for the armed forces and the defence industry;
presentations, catalogues and various marketing materials for companies providing services to the military industry;
official statements and communications of military and high-level officials, not only on what is happening in conflict zones, but also on natural disasters, crises and other civil protection issues affecting national security and covered by special legislation;
descriptions of military operations in conflict zones;
training materials for soldiers, commanders-in-chief;
military medical materials;
restricted or classified information documents, etc.
WE WILL GLADLY HEAR YOU OUT AND DEVELOP A SOLUTION TAILORED TO YOUR NEEDS
international high-level conferences and meetings;
international face-to-face military exercises and webinars;
military exchange visits;
presentations of military equipment, machinery or combat vehicles;
in conflict zones, assisting UN and other observers;
military exhibitions and other defence industry events throughout Europe.
Skrivanek provides military interpreting in all EU languages, depending on the countries, institutions, organisations and companies involved in the project or event. We work with interpreters and translators of more than 110 languages who are carefully selected and screened through internal security and due diligence interviews, document checks to ensure suitability for the task at hand, taking into account the specific nature of the meeting requiring interpretation.
Military interpreting is defined as specific indirect, intercultural, bilateral and bilingual communication, carried out by a professional military interpreter under normal and often extreme conditions of military service, involving different types of military texts. Military interpreting is not only about military equipment, service and foreign language. It also includes many other related fields and disciplines such as:
Law;
IT;
Biochemistry;
Civil Protection.
Skrivanek employs language specialists with many years of experience in all these fields in Latvia and Europe. We are therefore able to deliver large and complex translation projects requiring experience and expertise in different fields and knowledge of military vocabulary.
AN EXPERIENCED MILITARY TRANSLATOR IS THE KEY TO A SUCCESSFUL TRANSLATION PROJECT
Anyone working as a military translator must have the necessary professional experience and qualifications to provide technically and substantively correct translations. Military clients often require translations of highly complex technical documents, which means that experience in translating such texts is essential.
Skrivanek has considerable experience in translating military texts for shipyards, military aviation and military engineering.
After signing a non-disclosure agreement, we can tell you how our office works with confidential projects and also provide you with references in an online meeting.
Medicine is just one of the important fields of military translation. The role and work of a military person in a military setting requires a very different approach to civilian healthcare. For many years now we have supported this important field of medicine by providing translation services for Lekarz Wojskowy, published by the Military Medical Institute in Poland.
THE ROLE OF THE INTERPRETER IN MILITARY CONFLICT ZONES
Of course, the main task of a military interpreter in military conflict zones is to provide linguistic support, both verbally and in writing. The main difference is that the interpreter follows the military service regulations and fully obeys orders, often also acting as an intermediary. The interpreter must be able to identify and interpret cross-cultural differences, and before going to a conflict zone must have all the available information on geographical locations, dates, times, acronyms and the positions, names and other languages of the people involved that could be used in the course of the conversation.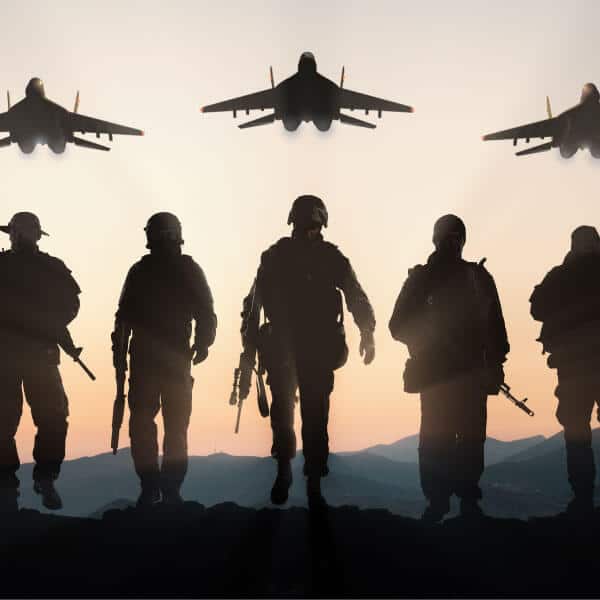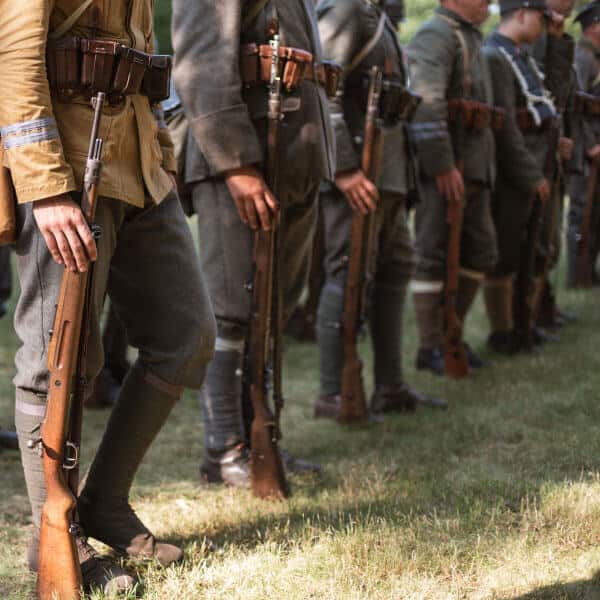 ENTRUST YOUR MILITARY TRANSLATIONS TO THE SPECIALISTS AT SKRIVANEK
Skrivanek is an international language company that has been on the European market for more than 30 years. We have extensive experience in translating documents for NATO, EU, UN institutions and companies working in this industry. Our team of experienced technical translators is ready to help with even the most challenging documents, drawings, and graphics. To find out more about our technical capabilities and experience, please contact us at [email protected] so that we can enter into a non-disclosure agreement and discuss the specifics of your project.
COMPLETE INFORMATION SECURITY
We are well aware that confidentiality of information is of paramount importance today and can affect the safety and even the lives of many people and military personnel. By working with Skrivanek, you can rest assured that all your information will be safe. Skrivanek has implemented all the necessary ISO information security management procedures, including ISO 27001 certification, which confirms storage of the data we handle. In military translation, it is often necessary to work under specific office conditions, such as no access to the internet or other special requirements. Our office personnel and our translators have all the necessary knowledge and experience to handle such projects.