Looking for a language solution in French? We will prepare a tailored solution and consult you on your subject of interest.
HOW MUCH DO TRANSLATIONS IN FRENCH COST?
Translation cost from and to French is calculated for every order individually. The price calculation consists of multiple parameters specific to your order. For example, the price of sequential oral and simultaneous translations is based on the time of providing the service, travel costs, and daily allowance. In simultaneous translation, expenses for technical support are additionally calculated depending on the number of participants in the event, etc. The price of written translations consists of the volume of the translated material, the due date of the translation, complexity of the terminology, repetitions in the text, complexity and formatting of pictures and graphics, correction, as well as additional services chosen by the client.
IS THE PRICE LIST AVAILABLE?
Of course, the price list of written and oral translations (simultaneous and sequential), localisation, and adaptation from and to French is an integral part of our contracts with clients. The Skrivanek Baltic translation agency project managers always prepare detailed information about the cost of translation before starting a translation project. The price offer is prepared in approximately 30 minutes. The price of written translations consists of the volume of the translated material, repetitions in the text, complexity of graphics, and other parameters. We will wait for your material in our e-mail for you to receive your price offer.
INTERESTING FACTS ABOUT FRANCE AND THE FRENCH LANGUAGE
The French language sounds quite sophisticated. It is considered one of the world's most logical, rich, sonorous, and romantic languages. Any phrase would sound beautiful in French – whether it was life wisdom, a love confession, or even scientific terminology or the most vulgar words in the world.
French has a significant role in the world – it is the fourth most frequently used language on the internet, the third most used language in business, and second most used in international mass media.
The International Organisation of La Francophonie estimates that the number of French speakers will increase to 767 million by 2060.
French is the official and work language in the United Nations, European Union, UNESCO, NATO, International Olympic Committee, International Red Cross, and international courts.
TV5MONDE is the main and only global TV channel in French, which is accessible in 198 world countries, including China, Cuba, and North Korea.
The most frequently used letter in French is e.
French is the international language of culinary arts, fashion, theatre, visual arts, dance, and architecture. French knowledge can provide access to amazing French literary works, films, and music in the original language. French is the language of Victor Hugo, Molière, Édith Piaf, Jean-Paul Sartre, Alain Delon, and Zinedine Zidane.
The novel Les Misérables is the masterpiece of the French author Victor Hugo, which has been translated into numerous languages. Interestingly, the longest sentence in this novel is the longest in literature overall, consisting of 823 words with no punctuation marks, only a full stop at the end.
French knowledge provides opportunities to study at famous French universities and business schools, which are some of the best educational institutes in Europe and the world.
France is a popular tourist destination and every year it attracts more than 87 million visitors. The ability to speak even a bit of French makes the experience of visiting Paris and the rest of France much more pleasant. In addition, it provides insight into French culture and lifestyle. French can be useful when traveling to other French-speaking regions in the world.
First and foremost, learning French is the joy of studying a beautiful, vibrant, and melodic language that is often called the language of love. French is also an analytical language that structures your ideas and improves logic skills, which is useful in discussions and conversations.
Written French has used the Latin alphabet since the 9th century. It has been altered and consists of 26 letters as of now: six vowels (a, e, i, o, u, y) and 20 consonants (b, c, d, f, g, h, j, k, l, m, n, p, q, r, s, t, v, w, x, z). Nowadays there are more French phonemes than Latin letters (26 letters mark 35 phonemes). Many letters can have diacritical marks, mostly lower-case letters.
Braille is a writing system used by blind or visually impaired people to be able to write and read. This writing method was invented by a Frenchman named Louis Braille in 1821. Braille lost his sight when he was three years old as a result of a domestic accident. When he was ten years old, he had the opportunity to study at the National Institute for Blind Youth in Paris, which was one of the first educational institutions of this type. The blind students at the National Institute for Blind Youth had to learn reading by a system devised by the institute's founder Valentin Haüy. The reading system used a copper wire, pasted in between two pieces of paper. This method had multiple drawbacks. First of all, students could not learn writing, and second of all, one book had many different types of texts. The books were quite thick and heavy and their weight could reach up to tens of kilograms. The institute had only three books of this type. In 1821, the former captain of the French army, Charles Barbier, visited the National Institute for Blind Youth in Paris. At one point, Napoleon demanded somebody to invent a writing system that could help soldiers communicate with each other at night, in complete darkness and silence, with no source of light. For this purpose, Barbier invented 'night writing', where letters on the paper were marked by poking twelve holes in different combinations. When Barbier arrived at the National Institute for Blind Youth in Paris, he introduced 'night writing' to the students. In the same year, Braille started developing his own writing method inspired by 'night writing', which he finished in 1824 when he was only fifteen years old. The main difference was that he implemented the use of six instead of twelve dots that he divided into three rows with two dots in each row. In this way, one letter could be read with one touch of the finger, which sped up the reading process. It was also easier to learn this writing system. A significant advantage over Haüy's writing system was that Braille allowed to learn not only how to read, but also how to write. Later on, Braille also invented a writing method for math and musical notes based on his writing system. The first book in Braille was published in 1829. A book dedicated to the Braille writing method and use was published ten years later. He was an acknowledged teacher among his students at the National Institute for Blind Youth in Paris. Two years after his death, Braille writing was officially recognised in France. In 1878, Braille was recognised as the international writing system for the visually impaired.
HOW DIFFICULT IS THE FRENCH LANGUAGE?
At the moment French is the second most learned language in the world – around 125 million people are learning it in various educational institutes. It is one of the rare languages that can be learned in an educational institution anywhere in the world. 500 thousand French teachers live outside France. In a recent study conducted by the online language-learning platform Duolingo, it was found that French is the second most learned language on the platform. French is one of the ten languages that the Foreign Service Institute has deemed as easy to learn. Most students would need 23−24 weeks or 600 hours of studying to learn it.
WHERE AND HOW MANY PEOPLE SPEAK FRENCH?
French became an international language during the Middle Ages thanks to the massive influence of the Kingdom of France. It replaced Latin in the 17th century as the lingua franca of educated Europeans, and it became the main language of diplomacy and intelligence in Europe in the 18th century. At first, most French-speaking countries were French colonies. French colonialism from the 17th to 19th centuries spread French in multiple regions of the world. At the end of the 18th century and the beginning of the 19th century, France lost control over most of its colonies as a result of war activities. The second French colonial empire was formed at the end of the 19th century when France gained control over multiple countries in North Africa, as well as Senegal, Côte d'Ivoire, and Mali. During the First World War, most French colonies gained independence, but they still use French as one of the main languages. 29 Francophone countries in Europe, Africa, Canada, the USA, and Asia speak French. It is the official language of the International Organisation of La Francophonie. The Francophonie consists of those world countries, whose official language is French or a significant part of its population speaks French, or where French and French culture has left a substantial historical and cultural legacy. Eighty-eight countries and territories on five continents participate in this organisation. French is the native language for around 80 million people, but around 300 million people speak it worldwide. It is the official language in France, Belgium, Switzerland, Monaco, Luxembourg, Canada, Haiti, Vanuatu, and 21 African countries. Most French speakers live in Africa – around 115 million people. The biggest French-speaking diasporas live in Algeria, Argentina, Australia, Chile, New Zealand, Canada, Morocco, Mexico, Tunisia, and Uruguay. Former French colonies often use French as a compromise between local languages after gaining independence.
FRENCH INTERPRETER AND TRANSLATOR
The team of interpreters and translators at Skrivanek Baltic has done translations of both standard written documents, documentations of European Union institutions and the largest non-state organisations in the world, complex medical and technical texts, and notarised documents. The Skrivanek Baltic translation agency also provides proofreading and stylistic improvement of texts in French, and the creation of SEO content by adjusting it to the market in France or the unique region of Québec in Canada, and French mentality. Our linguists will gladly provide information about cultural differences, business etiquette, history, and traditions. We most often do the following translations from and to French for business clients – websites and e-commerce content, digital marketing content and adaptation and adjustment of meta tags, cooperation agreements, legal acts, court rulings, and business documentation. We also do sequential translation in business or other types of events, we translate court hearings of all instances, high-level international conferences, and events on Zoom and other online platforms. For private individuals, we do translations of personal identification documents, marriage certificates, birth certificates, education documents, passports, medical documents, etc.
THE FRENCH LANGUAGE IN BUSINESS
Around 300 million people in the world speak French, it is the third most popular language in the world of business. Considering the demographic and economic growth in French-speaking regions, mostly in Africa, these numbers will definitely increase in the next years. French knowledge provides access to the circle of French-speaking clients. It is perfectly suited for working in diplomacy, international organisations, and banking or finance. French is an important language if one has ambitions to develop business in North Africa or Africa in general. Learning business French can provide exceptional advantages for any entrepreneur. France has a favourable environment for business –  its sophisticated financial market, and highly-educated workforce make it an attractive location for business. France is also one of the most visited countries in the world and its cultural impact is widely recognised. France, with one of the biggest trade markets in Europe and access to the European single market, is a favourable country for entrepreneurship. Its capital city Paris is a significant financial centre in Europe. Even though most European Union countries consider English as their main business language, it is expected that foreign entrepreneurs in France have even the most basic French knowledge. It is not required to speak French, but a refusal to even greet in French would be considered a rude gesture.
RELATIONS BETWEEN LATVIA AND FRANCE
The history of diplomatic relationships between Latvia and France is more than 100 years old. Thanks to Alexandre Millerand, president of France, Latvia was recognised de jure. France also never recognised Latvia's annexation as part of the Soviet Union. The diplomatic relations between Latvia and France were renewed in 1991. The president of France, Alexandre Millerand, was the first Western leader who visited Latvia after it gained independence. The cooperation between both countries continues to develop as of right now, both bilaterally and within the framework of the European Union and NATO. Both countries have signed an action plan for 2018−2022, that states specific actions to improve cooperation between both countries. In 1997, both countries signed a cooperation agreement pertaining to culture, education, science, and technology. The French institute in Latvia has an important role in facilitating and consolidating cooperation. Francophonie days in Riga and other regions in Latvia have become a tradition. Successful cooperation has been established in education as well. One can study at Jules Verne Riga French School. Additionally, the French government grants scholarships to Latvian students every year, and several thousand students in Latvia are studying French. France is considered a significant economic trade partner of Latvia. Also, the Investment and Development Agency of Latvia is operating in France. There is great cooperation between the two countries in the area of defence as well. France was one of the first countries that the Ministry of Defence started cooperating with. Likewise, France has already carried out six NATO Airspace Policing missions in the Baltic States.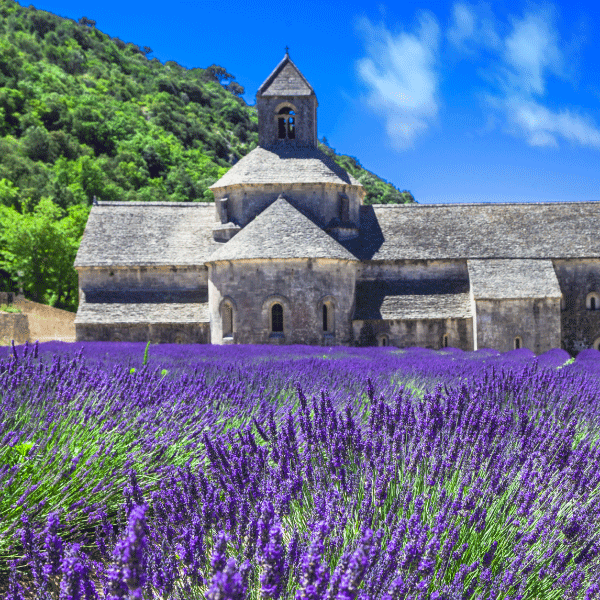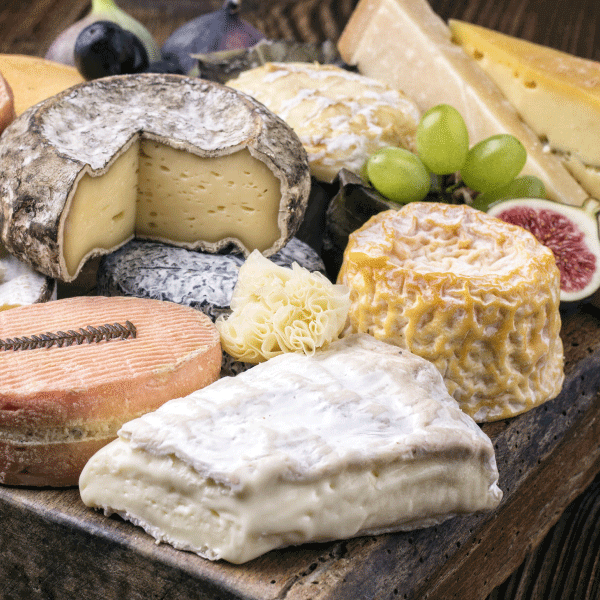 SOLUTIONS THAT WE PROVIDE MOST OFTEN FROM/TO FRENCH:
text adaptation and copywriting;
linguistic auditing.
Latvian to French; French to Latvian; Estonian to French; French to Estonian; Lithuanian to French; French to Lithuanian; Russian to French; French to Russian; Czech to French; French to Czech; Polish to French; French to Polish; Ukrainian to French; French to Ukrainian; English to French; French to English; French to Spanish; Spanish to French; German to French; French to German; Italian to French; French to Italian; Danish to French; French to Danish; Norwegian to French; French to Norwegian; Swedish to French; French to Swedish; Finnish to French; French to Finnish and others.