Looking for a language solution in Spanish? We will prepare a tailored solution and consult you on your subject of interest.
HOW MUCH DO TRANSLATIONS IN SPANISH COST?
Translation cost from and to Spanish is calculated for every order individually. The price calculation takes into account various elements – the price of sequential interpretation, whisper, and simultaneous translations is based on the time of providing the service, location of the event, travel costs, and daily allowance. In simultaneous translation, expenses for technical support are additionally calculated depending on the number of participants in the event, the available technical equipment, etc. The price of written translations consists of the volume and readability of the translated material, the due date of the translation, the complexity of the terminology, repetitions in the text, formatting and editing of graphics, corrections, as well as additional services chosen by the client.
IS THE PRICE LIST AVAILABLE?
Yes, the price list of translation and interpreting (simultaneous and consecutive) from and to Spanish is an integral part of our contracts with clients. The Skrivanek Baltic translation agency always prepares detailed information about the cost of translation before starting a translation project. The price offer is prepared in approximately 30 minutes. The price of written translations is based on the repetitions in the text, word count, complexity of graphic elements, and other parameters. In order for you to receive a price offer, feel free to send us your material to be translated to our e-mail.
INTERESTING FACTS ABOUT THE SPANISH LANGUAGE
Spanish, or Castilian, is a Romance language of the Indo-European language family, which is the native language of 400 million people in the whole world, mostly in the Iberian Peninsula and the Americas.
Spanish is the second most common language in the world per number of speakers, and it is interesting that Spanish is spoken in Europe, America, Africa, Asia, and even Oceania. Spanish is the official language in 21 countries.
72% of Spanish people speak Spanish, the rest speak Catalan, Galician, Basque or other languages.
Considering that Spanish is common in different parts of the world, multiple Spanish variants or dialects have formed. Spanish vocabulary and grammar will differ in Spanish cities Madrid or Barcelona, but it will be even more different in Latin America. Spanish has approximately 10 dialects, the most widespread is the Castilian dialect, which is taught in schools and heard on television, and is used as the literary language. Whereas there is also the Latin American Spanish dialect, Andalusian Spanish, Mexican Spanish, Columbian Spanish, Caribbean Spanish, etc.
Even though it is not clear when Latin became Spanish in the modern northern and central parts of Spain, it is known for sure that the language of the Castilian region partially became a separate language thanks to King Alfonso's attempts to standardise language for official use in the 13th
The first texts of Spanish grammar were published in 1492, the same year when Cristopher Columbus discovered America.
Spanish is one of the world's most phonetic languages. If you know how a word is written, you will always know how it's pronounced. Exceptions include new words of foreign origin which usually keep the original spelling.
The Royal Spanish Academy (Real Academia Española), founded in the 18th century, is considered to be the main 'caretaker' of standard Spanish. It devises dictionaries and grammar handbooks. Even though the Academy's decisions have no legal power, they are widely followed in both Spain and Latin America.
One of the language reforms discussed in the academy is the introduction of the inverted question mark and exclamation mark (¿and ¡) in Spanish.
Another language that has had a massive impact on Spanish besides Latin is Arabic. Nowadays English has the biggest influence on Spanish, and Spanish has borrowed hundreds of words from English related to technology and culture.
Spanish is one of the six official languages in the United Nations, as well as in the European Union, Mercosur, FIFA, and other international organisations.
Spanish is the second fastest language in the world – it has a speed of 7.82 syllables per second. It is barely surpassed by Japanese with a speed of 7.84 syllables per second.
Spanish is considered the most romantic language in the world.
Spanish was the only democratic language in the world until the 18th century.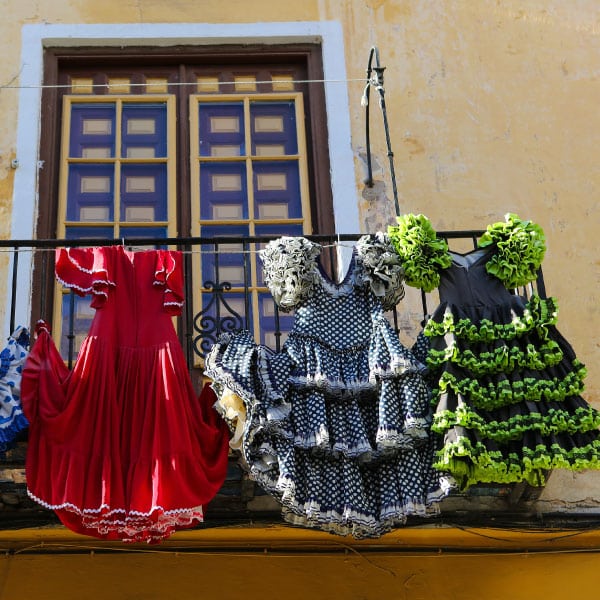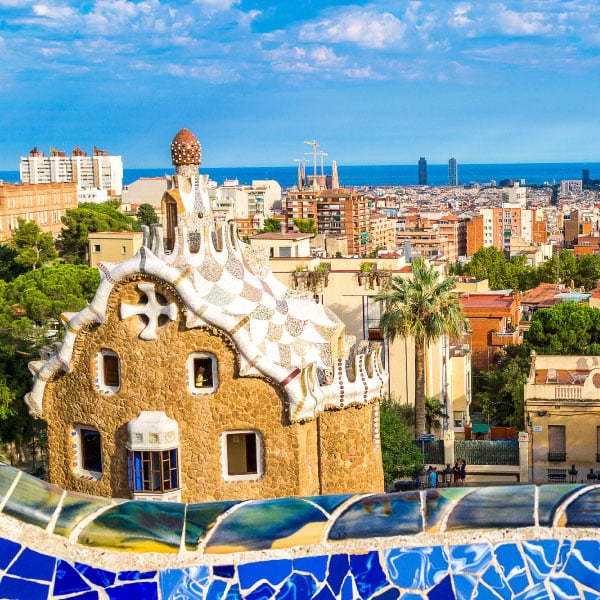 The Spanish alphabet uses a variant of the Latin alphabet like most European languages do. It consists of 26 letters, which can be found in many other Indo-European languages, for example, English or Italian, but an additional letter specific to Spanish is added – ñ. In addition to the 27 letters, there are five diphthongs or letter combinations that are used to mark other sounds. They are ch, ll, rr, gu, and qu. Spelling rules have significantly changed throughout history. The modern Spanish alphabet is the result of the Spanish language reform in 2010. The new Ortografía de la lengua española (Spanish orthography system), presented by the Royal Spanish Academy (Real Academia de la Lengua Española) in the same year, stated that there are 27 letters in the alphabet. Diphthongs stopped being a part of the alphabet even though they are still used in writing. The letter Ñ, which did not exist in Latin and is not used in any other Romance languages, was introduced in the 12th century by Spanish scriveners. They used this letter as the short form of double n when they copied texts from Latin. That is how a Latin word, for example, annus became the Spanish word año.
HOW DIFFICULT IS SPANISH?
Learning Spanish has become quite popular in the 21st century. More people are choosing Spain as their travel destination, there is a bigger interest in the history and origins of the Spanish language; Spanish is a language that fascinates people. Spanish is considered one of the easiest languages to learn. It is a musical and rich language. Those who know one of the Romance languages – Portuguese or Italian – will have an easier time learning Spanish. Spanish is actually one of the easiest languages to learn for native English speakers. First of all, both languages use the same alphabet. Spanish pronunciation is very easy. Grammatical aspects are similar in both languages as well. Linguists say that it is possible to reach the intermediate level in Spanish in 24 months if one studies it every day. Of course, a huge part of learning a language is being around its speakers – learning the language by listening, reading, and speaking.
SPANISH INTERPRETER AND TRANSLATOR
The Skrivanek team of interpreters and translators handles standard written document translations, complex technical translations, and notarised translations. The Skrivanek Baltic translation agency also provides proofreading and stylistic improvement of texts in Spanish. We most often do the following translations from and to Spanish for business clients – website and e-commerce content, adaptations of advertising slogans, cooperation agreements, legal acts, court rulings, and business documentation. We also do sequential translation in business or other types of conversations, conferences, and events on Zoom. For private individuals, we do translations of personal identification documents, marriage certificates, birth certificates, education documents, passports, medical documents, etc.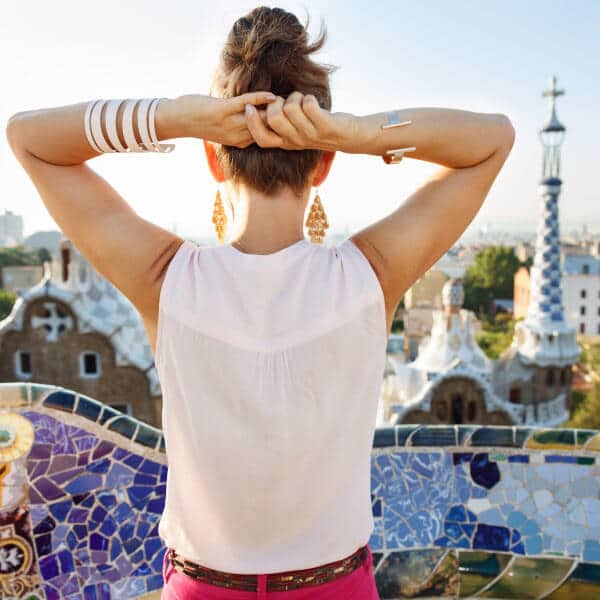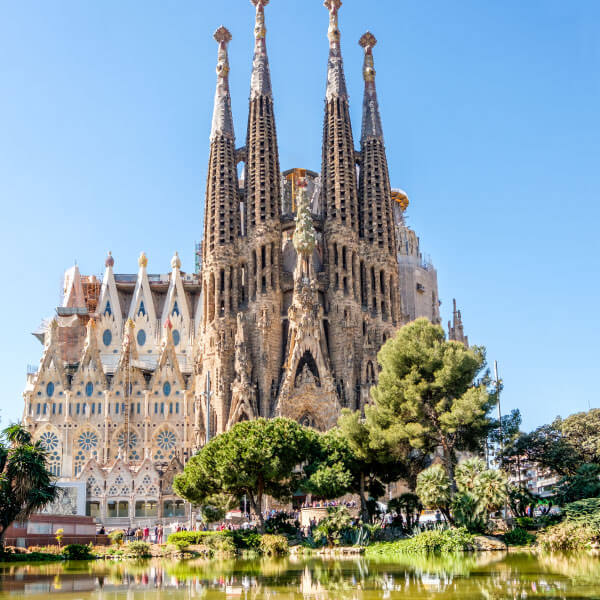 WHERE AND HOW MANY PEOPLE SPEAK SPANISH?
The number of Spanish speakers in the world is 600 million. It is the native language of approximately 400 million people. Spanish has official status in 21 countries – Mexico, Columbia, Spain, Argentina, Venezuela, Peru, Chile, Ecuador, Guatemala, Cuba, the Dominican Republic, Honduras, Bolivia, El Salvador, Nicaragua, Paraguay, Costa Rica, Uruguay, Panama, Equatorial Guinea, and Puerto Rico. There are 10 countries where Spanish is not the official language, but has a special status – Andorra, Belize, Brazil, Gibraltar, Morocco, Philippines, Trinidad and Tobago, the USA, Vatican City, and Western Sahara. It is used as a diaspora language in Canada, Australia, the United Kingdom, France, Switzerland, Germany, Israel, Italy, and Algeria.
THE SPANISH LANGUAGE IN BUSINESS
More than 600 million people in the world speak Spanish (7.8% of the world population) making it the second most spoken language after Chinese. The Cervantes Institute in Spain estimates that this number will increase to 754 million by 2100. There is plenty of evidence that indicates the dominance of English and Spanish in the world of business in the upcoming years. As a result, many students choose to study Spanish. Spanish is the official language in 21 countries. The purchasing power of Spanish-speaking clients is expanding rapidly in both the USA and Europe, and the number of companies belonging to Spanish people is growing as well. It is crucial to learn Spanish right now to enter this growing market where Spanish is the new transactional language. Spanish knowledge can help establish long-lasting business relationships with Spanish-speaking customers, suppliers, and partners. It is not only Europe but also the USA and many Latin American countries that have a significant role in the world economy.
RELATIONS BETWEEN SPAIN AND LATVIA
The 100th anniversary of the establishment of diplomatic relations between Spain and Latvia was celebrated in 2011. Spain has been a steady business partner of Latvia for years, which is confirmed by a solid trade turnover. Latvia mostly exports electrical equipment, plant and food industry products to Spain, and imports fruits, vegetables, beverages, and textiles. Latvia imports more than exports, which signifies a negative balance of trade and a sharp difference in product flow. Latvia and Spain have successful cooperation in culture and education as well. In 1995 the Latvian Academy of Culture introduced the sub-program Intercultural Communication Latvia – Spain. The Latvian Academy of Culture has signed agreements with numerous Spanish universities within the framework of Erasmus+. Active cooperation takes place between the University of Murcia and Riga Technical University, and between Rey Juan Carlos University and Turība University. The Art Academy of Latvia and Latvia Culture College have also established cooperation with Spanish educational institutes. Additionally, the University of Liepāja provides Spanish language studies in Latvia. Great cooperation in the area of culture has been established as well with cooperation between museums, libraries, opera houses, and artists. The Latvian National Museum of Art and museums in Spain transfer exhibits from museum collections for storage between each other. The National Film Centre of Latvia cooperates with the San Sebastián International Film Festival, which is one of the most important and oldest European film festivals.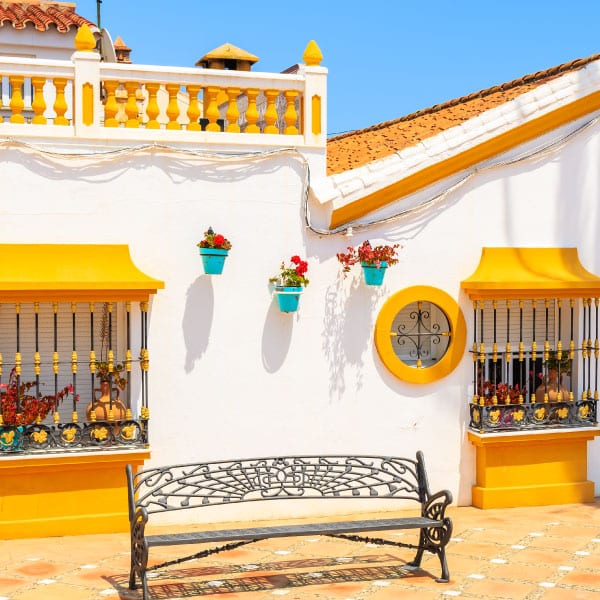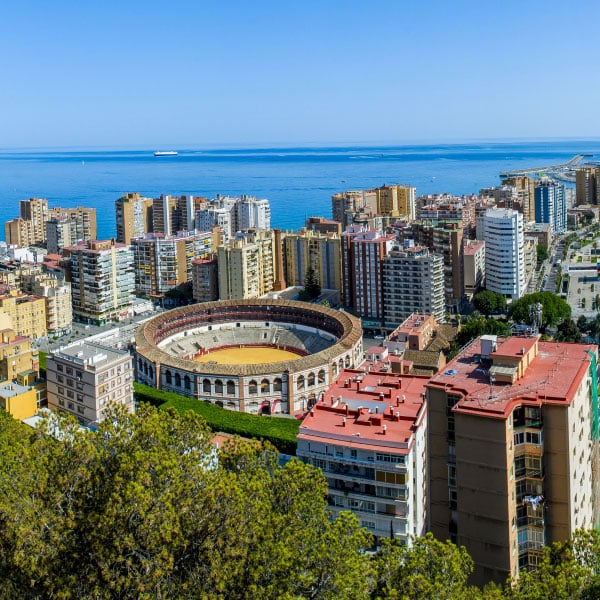 SOLUTIONS THAT WE PROVIDE MOST OFTEN FROM/TO SPANISH:
Latvian to Spanish; Spanish to Latvian; Estonian to Spanish; Spanish to Estonian; Lithuanian to Spanish; Spanish to Lithuanian; Russian to Spanish; Spanish to Russian; Czech to Spanish; Spanish to Czech; Polish to Spanish; Spanish to Polish; Ukrainian to Spanish; Spanish to Ukrainian; Spanish to English; English to Spanish; German to Spanish; Spanish to German; Italian to Spanish; Spanish to Italian; French to Spanish; Spanish to French; Danish to Spanish; Spanish to Danish; Norwegian to Spanish; Spanish to Norwegian; Swedish to Spanish; Spanish to Swedish; Finnish to Spanish; Spanish to Finnish and others.