Looking for a language solution in Uzbek language? We will prepare a tailored solution and consult you on your subject of interest.
HOW MUCH DOES IT COST TO TRANSLATE INTO UZBEK?
The price for translations from/into Uzbek is set individually for each order. The price consists of several components according to the current price list of the Skrivanek translation agency. The price is based on the volume of the material to be translated, the translation deadlines, the specifics of the text content, repetition of the text in the translation, graphic processing, text formatting, proofreading, as well as additional services chosen by the client.
IS THERE A PRICE LIST FOR TRANSLATIONS?
Yes, the price list for translation, interpretation, localisation, and adaptation services from/to Uzbek is an integral part of our cooperation agreement with our clients. Skrivanek's translation project managers always provide detailed information on the price of a translation before the translation project starts. The price of each order is determined individually in accordance with Skrivanek's current price list, based on the number of words in the source text, duplication in the translation and other parameters. We look forward to receiving your translated material in an e-mail for a quote.
UZBEK LANGUAGE AND UZBEKISTAN IN FACTS
There was a time when Uzbekistan was the centre of the world. Silk roads led to Samarkand, Bukhara, and Kokand. Caravans of camels travelled to these magical cities, bringing with them great wealth and gold. Thousands of cultures have flourished in Uzbekistan, and history has left its mark on its culture, language, architecture, traditions, and art. That is why Uzbekistan is undoubtedly the most beautiful and spectacular of the Central Asian countries. Uzbek (Oʻzbek tili) is a Turkic language of the Altaic language family. It is the only official language of Uzbekistan. Many people in eastern Turkmenistan, southern Kazakhstan, northern and western Tajikistan, northern Afghanistan, Pakistan, and China also speak the language. Uzbek is also one of the official and working languages of the Organisation of Turkic States. Uzbek has been influenced by Russian and Tajik. There is also an indirect influence from Arabic. Uzbek is divided into two major dialects – Southern Uzbek and Northern Uzbek (the Kipchak-Uzbek dialect is practically a dialect of Kazakh). Uzbek has no official language regulator.
Uzbekistan has state-controlled media and no freedom of the press.
Uzbek national cuisine is eclectic, mixing the flavours and traditions of countries whose trade routes have passed through Uzbekistan for centuries.
Plov is the national dish of Uzbekistan. Interestingly, it was invented by the cooks of Alexander the Great!
The handshake is only acceptable between men. An Uzbek woman is greeted by bowing, holding her right hand on her chest.
Uzbek applied arts are characterised by painted ceramics and colourful, ornamental embroidery. Fine embroidery with gold threads is still practised in the Bukhara province.
Tashkent's three metro stations have marble ceilings and pillars, engravings in gold and beautiful chandeliers. They are not only some of the most beautiful stations in the world, but also the largest railway system in Central Asia.
Throughout its history, Uzbek has been written in several alphabets. The Arab invasion of Uzbekistan in the eighth century converted nomadic Turkic tribes to Islam. As a result, Uzbek was written in the Perso-Arabic alphabet for centuries before the Soviet Union replaced it with the Latin alphabet in the late 1920s. The dialects of the major cities of Tashkent and Fergana were then used as the standard Uzbek language. However, as part of the Russification campaign, the Latin alphabet was abolished in early 1940 and Cyrillic was introduced. Since the collapse of the Soviet Union in 1993, the Latin alphabet has been reintroduced to facilitate trade and improve relations with foreign countries and was declared the official alphabet by the Uzbek government. Uzbek is one of the few Central Asian languages to use the Latin alphabet. In 2018, another draft alphabet reform was published. It proposed replacing the digraphs Ch, Sh, Gʻ, Oʻ with oç, ş ş, Ğ ğ, Ŏ ŏ respectively. Another draft reform was published in 2019. The last language reform project was in 2021, when the Uzbek government announced a complete switch from the Cyrillic alphabet to the Latin alphabet. Despite the official status of the Latin script in Uzbekistan, the use of Cyrillic is still widespread, especially in advertising and signage. Newspapers may contain mixed articles with headlines in Latin and articles in Cyrillic. Arabic script is no longer used in Uzbekistan, except symbolically in limited texts or in Chagatai (the old Uzbek language) in academic studies.
Latin Uzbek alphabet:
А а, B b, D d, Е е, F f, G g, H h, I i, J j, K k, L l, М m, N n, О о, P p, Q q, R r, S s, Т t, U u, V v, X x, Y y, Z z, Oʻ oʻ, Gʻ gʻ, Sh sh, Ch ch, Ng ng'.
Cyrillic Uzbek alphabet:
А а, Б б, В в, Г г, Д д, Е е, Ё ё, Ж ж, З з, И и, Й й, К к, Л л, М м, Н н, О о, П п, Р р, С с, Т т, У у, Ф ф, Х х, Ц ц, Ч ч, Ш ш, Ъ ъ, Ь ь, Э э, Ю ю, Я я, Ў ў, Қ қ.
Uzbek is classified as a category 2 language in terms of difficulty of learning. It is one of the languages with significant linguistic and cultural differences from the most popular languages in the world. Becoming fluent in Uzbek will require a minimum of 44 weeks or 1100 hours of study. For students whose mother tongue is Turkish, learning Uzbek will take less time.
WHERE AND HOW MANY SPEAK UZBEK?
Uzbek has about 44 million speakers, 34 million of whom are native speakers in Uzbekistan, about 7 million in Afghanistan, 1.6 million in Pakistan and about 5 million in the rest of Central Asia, making it the second most spoken Turkic language after Turkish.
UZBEK TRANSLATOR AND INTERPRETER
Skrivanek Baltic offers professional Uzbek interpreting services, as well as written and notarised translations to and from Uzbek. Translations are carried out by translators with many years of experience in their field and professional knowledge of the area in which the original text is to be translated. Our experience guarantees that the translation is consistent with the original text and that the information contained is comprehensible. Our Uzbek proof-readers and editors will take care of the stylistic improvement and proofreading of the text. For both legal and individual clients, we offer court interpreting, as well as business interpreting to and from Uzbek. We also currently provide simultaneous interpreting on Zoom and other online platforms – this can range from business conversations to business meetings, and we are also happy to interpret at conferences. We translate technical documentation, websites, contracts, and e-commerce content from and into Uzbek. For any client's needs, we will find the right solution and language specialist. For individuals, we provide notarised translations of identity documents, marriage certificates, education documents and other civil documents from and into Uzbek.
UZBEK LANGUAGE IN BUSINESS
Uzbekistan has a diverse and long history. Once part of the ancient Persian Empire, captured by Genghis Khan and oppressed by the Red Army, Uzbekistan is now the most populous post-Soviet country in Central Asia, with an estimated 34.23 million inhabitants. Uzbekistan plays an increasingly important role in the world economy, especially in gas, cotton, oil, coal, and important minerals. In fact, Uzbekistan is the world's second largest exporter of cotton. As in neighbouring Kazakhstan and Kyrgyzstan, Russian is still widely spoken in Uzbekistan because of the Soviet occupation. Uzbek is now the official language of the country and is an important language of the Turkic language family, spoken by the majority of ethnic Uzbeks in the country. Although many Uzbeks can speak both Uzbek and Russian, Russian is more dominant in science, trade, and business. Both languages are taught in schools, some emphasising Uzbek, others Russian. As a business language, Uzbek is practically used only in Uzbekistan. It is the native and everyday language of Uzbek people at home, and in the workplace communication is often still in Russian. Russian and English are used for business communication with business partners from other countries.
Uzbekistan is one of Latvia's most important cooperation partners in Central Asia. Diplomatic relations between Latvia and Uzbekistan were established on 3 November 1992. The Embassy of the Republic of Uzbekistan in Latvia is located in Riga. Uzbekistan is Latvia's largest trading partner in Central Asia. The two countries cooperate in trade, agriculture, forestry, green technologies, and IT. Given the efforts to develop connectivity between Europe and Asia, cooperation in transport is important for both countries. There is also successful cooperation in the field of education. Latvian universities offer Uzbek students the opportunity to study at the European Union level. Uzbekistan ranks 2nd in the number of foreign students in Latvian universities, with the largest number from India. The most popular fields of study are transport, banking and finance, technical sciences and medicine. Uzbek students benefit from Latvian government scholarships and participate in summer schools organised by educational institutions. In 2020, 1,329 Uzbek students studied in Latvia, the second largest group among all foreign students in Latvia. Students and researchers from Uzbekistan are also awarded Latvian government scholarships every year, for example, in the 2021/2022 academic year, 6 scholarships for studies and 2 scholarships for research at Latvian universities and research organisations were awarded, as well as 10 scholarships for participation in international summer schools. Uzbek colleagues actively participate in events organised by the Latvian Ministry of Education and Science, promoting the exchange of best practices in education reforms, digitisation, youth skills development, and education quality monitoring.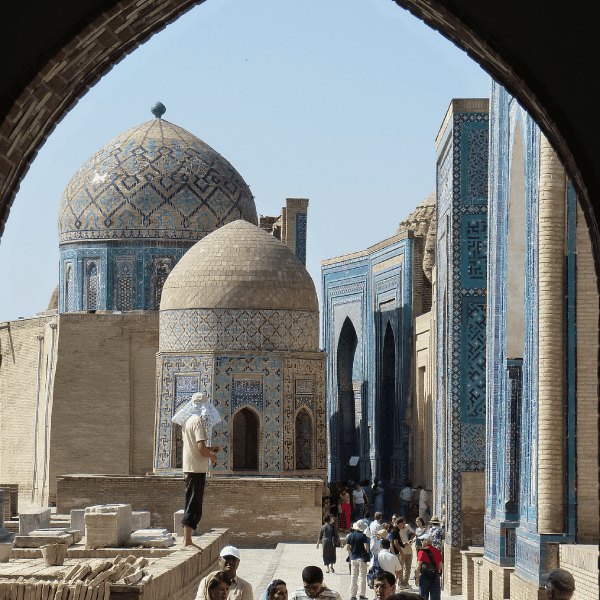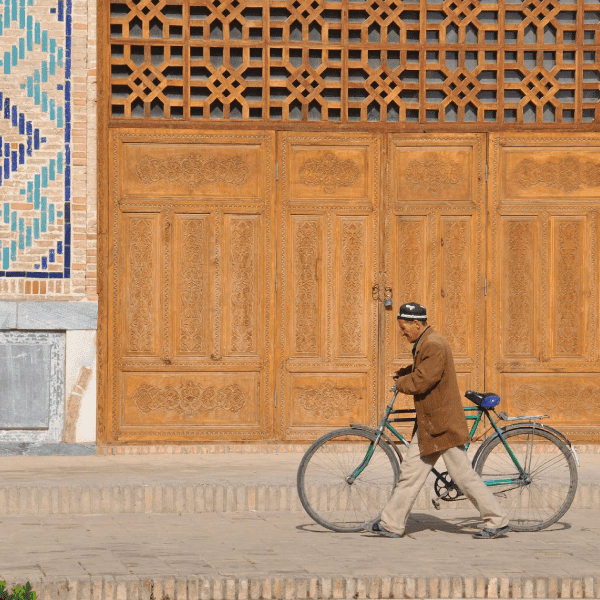 SOLUTIONS THAT WE PROVIDE MOST OFTEN FROM/TO UZBEK:
Latvian to Uzbek; Uzbek to Latvian; Estonian to Uzbek; Uzbek to Estonian; Lithuanian to Uzbek; Uzbek to Lithuanian; Russian to Uzbek; Uzbek to Russian; Czech to Uzbek; Uzbek to Czech; Polish to Uzbek; Uzbek to Polish; Ukrainian to Uzbek; Uzbek to Ukrainian; Uzbek to Spanish; Spanish to Uzbek; German to Uzbek; Uzbek to German; Italian to Uzbek; Uzbek to Italian; French to Uzbek; Uzbek to French; Danish to Uzbek; Uzbek to Danish; Norwegian to Uzbek; Uzbek to Norwegian; Swedish to Uzbek; Uzbek to Swedish; Finnish to Uzbek; Uzbek to Finnish, English to Uzbek; Uzbek to English and others.