Looking for a language solution in Danish? We will prepare a tailored solution and consult you on your subject of interest.
INTERPRETATION AND TRANSLATION IN DANISH
HOW MUCH DO TRANSLATIONS IN DANISH COST?
The price for translations to/from Danish is always determined on a per-order basis. The price of consecutive or simultaneous interpretation is determined by the time, place, travel, per diem, technical support costs, etc. of the service, and is determined by several important factors that can only be determined by seeing the material itself. For written translations, the price is determined by the volume of the material to be translated, the deadlines for the translation, the specific content of the text, repetitions in the text, the graphic treatment and formatting of the text, proofreading, as well as additional services chosen by the client.
IS THERE A PRICE LIST FOR TRANSLATIONS?
Of course, the price list for both translation and interpretation (simultaneous and consecutive), localisation and adaptation services from and into Danish is an integral part of our cooperation agreement with our clients. Skrivanek's translation project managers prepare detailed information on the price of a translation before the start of each translation project. We look forward to receiving your translated material by email for the price.
INTERESTING FACTS ABOUT THE DANISH LANGUAGE AND MORE
Danish is part of the East Scandinavian branch of the North Germanic languages. It began to separate from other Scandinavian languages, to which it is closely related, around the year 1000 AD. The oldest Danish writings are runic inscriptions dating from years 250–800 AD, they have been found in Jutland and in the south of Sweden, and the earliest manuscripts in the Danish language date back to the 13th century.
Danish is one of the Scandinavian languages that has undergone the most changes, due to developing as a separate language from Old Norse.
Together with other North Germanic languages, Danish is a descendant of Old Norse, the common language of the Germanic people who lived in Scandinavia during the Viking Age.
Danish, together with Swedish has originated from the East Norse dialect group, whereas the Norse language (before Danish influence) and Norwegian Bokmål is classified as West Norse together with Faroese and The newest classification based on mutual understanding separates modern spoken Danish, Norwegian and Swedish as "Continental Scandinavian languages", whereas Icelandic and Faroese are classified as "Island Scandinavian languages". Although written languages can be compatible, spoken Danish significantly differs from Norwegian and Swedish and therefore the degree of mutual understandability with both languages is different depending on the region and the speakers.
Danish is closely related to English and German in vocabulary and grammar, but Danish, Swedish and both Norwegian languages (Bokmål and Nynorsk) in essence can be considered dialects of one language. The most similar language to Danish is the Norwegian Bokmål which Danish speakers can understand without difficulty, however with a little difficulty they can understand Swedish also. Icelandic and Faroese, on the other hand, are not comprehensible to Danish speakers without additional training.
Hans Christian Andersen wrote his fairy tales in Danish.
In Danish there is no word for "please". Instead, there are gestures that express politeness.
In Denmark, multiple ministries regulate the naming of children to ensure that the parents don't give them weird, thoughtless or even foolish names. Danish culture has more respect for citizens' equality, not which family they are born in, and that's why the name choosing is pretty standardised. Parents have the option to choose from more than 7000 approved boy and girl names.
In 2016, the United Nations ranked Denmark as the happiest country in the world. It has held its position until now.
In Denmark, bats are protected by law, you can't kill them or banish them from your home.
The oldest remaining examples of Danish writings (from the Iron Age and Viking Age) are written in the runic alphabet. The introduction of Christianity to Denmark also brought Latin script and in the High Middle Ages, the runes had been largely replaced with Latin letters.
The Danish–Norwegian alphabet is based on the Latin alphabet. Since 1917 in Norwegian, and since 1948 in Danish, it consists of 29 letters – all 23 Latin letters plus J, W, U, Æ, Ø and Å.
In both language variants there are 35 phonemes: nine vowels i, e, æ, a, å, o, u, y, ø; six diphthongs au, ei, øy (Old Norse), oi, ui (borrowing), ai; 20 consonants b, c, d, f, g, h, j, k, l, m, n, p, q, r, s, t, v, w, x, z. All vowels can be both short and long.
Letters C, Q, W, and Z are not used to spell local words. The Danish language tends to conserve the original spelling of loan words. In particular, the letter c is almost never normalised to s in Danish. Many words originally derived from Latin roots retain the letter c in the Danish spelling.
The writing follows phonetic and etymological principles and uses the Latin alphabet with the three vowels æ, ø, å. The letter å was introduced into orthography in 1948 as a result of spelling reforms, replacing the letter aa. The new letter comes from the Swedish alphabet which has been in use since the 16th century. Nowadays this letter combination has been saved in people's names.
The difference between the Danish-Norwegian and Swedish alphabet is that in Swedish in place of ä, æ is used, and in place of ø, ö is used, similar to German.
Nowadays, in Danish and Norwegian, the letter w is recognised as a separate letter from v.
The thoughts of linguists on the difficulty differ. One side thinks that Danish is easy to learn, especially for English and German speakers. Others think that Danish grammar is sufficiently complex. Written Danish is not difficult to understand and learn, but the spoken language is more difficult, as Danes pronounce words in a shortened manner, sometimes even merging the words together in a sentence. And written Danish almost always does not match to how the words are pronounced.
Interestingly, the Danes themselves think that the one and only person who speaks in perfect Danish is the Queen of Denmark Margrethe II. It is considered that if you dedicate an hour a day to learning Danish, then you can learn it in a year and a half, i.e. there are 575 – 600 lessons necessary which is about 23 to 24 weeks of full-time studying.
WHERE AND HOW MANY SPEAK DANISH?
There are 5.6 million Danish speakers worldwide. Danish is the official language of Denmark and the Faroe Islands. The language is also used in Greenland, Iceland and Germany. Relatively large Danish speaking communities have also developed in Argentina, the US and Canada. In Greenland, children learn Danish in school and 56,000 people who live in Greenland speak Danish as their second language. Danish is spoken as a second language by almost 50,000 people in the Faroe Islands. In the north of Germany, there are almost 50,000 people of whom Danish is their mother tongue. In Sweden and Norway, there are small Danish-speaking communities. Many people in Iceland have a basic knowledge of Danish, and a large proportion of the population is fluent in the language. Of Iceland's 350,000 inhabitants, just over 1,000 are native Danish speakers. In the 19th century, a large number of Danes emigrated to foreign countries in search of new job opportunities and success. Many of them stayed there for life and created new communities, never to return. Nowadays about 1.4 million Americans have roots in Denmark. The same can be said about 170,000 Canadians, 140,000 Brazilians, 100,000 Australians and 50,000 Argentinians.
However, almost all Danish migrants have something in common – they have assimilated so much that they have forgotten Danish culture and language. Nowadays out of 1.4 million Americans with Danish roots, less than 30,000 speak Danish; that's about 2%.
DANISH LANGUAGE INTERPRETER AND TRANSLATOR
Skrivanek's team of translators and interpreters work with translations of standard documents, complex technical translations and notarised translations. We also provide proofreading and stylistic improvement of texts in Danish. Our language experts will be happy to tell you about cultural differences, business etiquette, history and traditions. All Skrivanek translators, interpreters, proof-readers and editors are aware of their responsibilities when working with confidential content and have signed strict confidentiality agreements, so you can trust us with your original translated texts. For business clients, our most common translations from/into Danish are digital marketing, e-commerce content and website translations, advertising slogan adaptations, legal translations, agreements, and business documentation translations. We also provide consecutive and simultaneous interpreting for business or other conversations, conferences and less formal events. We also provide consecutive and simultaneous interpreting online on Zoom or any other platform. For individuals, we translate identity documents, marriage certificates, children's birth certificates, education documents, passports, medical documents, etc.
In Denmark, business communication is as important as in any other part of the world. In an age of globalisation, it is important to be aware of the business communication cultures of different countries if your business operates in different countries and employs people from all over the world. Good communication can only be an advantage and can bring only benefits to the business.
WHAT IS BUSINESS COMMUNICATION LIKE IN DENMARK?
Business communication with people from Denmark usually is informal and is characterised by humour and a good mood, but at the same time, Danes usually keep a certain distance. You'll rarely hear that someone is promoting himself or his skills. It's quite the opposite – people there tend to undervalue their roles and qualification. Business communication in Denmark during meetings is simple and usually, Danes are conservative and effective. In the beginning, Danish businessmen can seem formal though soon enough they will show their informal side. Most Danes speak about their private life with their co-workers without difficulty. They talk about their family and what they are doing on holidays and in their free time. Danish, Swedish and Norwegian are very similar and all these languages are understood by everyone in all three countries. English is taught in primary school as an obligatory language and it is spoken and understood by 80% of the inhabitants. English is used as a corporative language in most big companies. You can even say that for some, English is like their second language. Virtually all Danish entrepreneurs have a good command of English and interpreters are rarely necessary. Emails are often written in English from the start, so they can involve their associates or partners from other countries in the correspondence. In Denmark, English is the main language of communication in the business environment. That's why Danish does not play a big role as a business language in the world or even in Denmark. But in any case, if you greet a Danish businessman in their native tongue it won't go without notice. Denmark has been acknowledged as one of the best business places. Denmark is home to world-class companies in several sectors, paying particular attention to the renewable energy industry. More than 40 years of ambitious energy policy have helped Denmark to come in first place of CLEANTECH, and the country aims to become fully fossil fuel independent by 2050. Innovation in the food industry also is one of the industries that has an impact on a national and international scale. Denmark's food industry has to follow very high-quality standards and exemplary hygiene and safety has to be observed. No wonder some of the best chefs and restaurants in the world can be found right in Denmark. It is the sixth largest shipping nation in the world in terms of tonnage operated. The Danish business Maersk Line is the biggest container shipping operator in the world. So business and work opportunities are open to the whole world.
COOPERATION BETWEEN DENMARK AND LATVIA
The diplomatic relationship between Denmark and Latvia was established on 7 February 1921. Denmark has always been one of the most important economic partners for Latvia. Educational cooperation with Denmark has been carried out with the help of the EU Lifelong Learning Programme, Nordic-Baltic education programme Nordplus, as well as cooperation agreements between individual educational and scientific institutions. Cultural cooperation with Denmark has been achieved with the direct exchange of creative persons, collectives and students. At the level of the organisations, it is based on contracts between the direct partners. The Danish Cultural Institute in Latvia has an important role in promoting cultural cooperation between the two countries. Denmark has played an important role in the development of the Latvian Armed Forces, and it has been one of the leading Nordic countries in political support and providing practical help to Latvia. Cooperation with Denmark has been in multiple projects: protection planning, personnel management and training, the NATO Security Investment Programme, engineering training, military medicine, environmental protection, search and rescue, etc. Latvian soldiers have served alongside Danish soldiers in Bosnia and Herzegovina, and in Kosovo in the KFOR mission. In preparation for their deployments, Latvian soldiers have participated in pre-mission training in Denmark. Denmark's embassy in Riga provides help for Danish citizens and residents who are in Latvia, and also foreign residents who want to go to Denmark. The Embassy also follows political and economic developments in Latvia and promotes cooperation between the two countries in the military, defence, cultural and educational fields. The embassy also helps to promote Denmark's values, positions of strength and culture through the general dissemination of information in Latvian society, public and social media. In these information activities, common ground is also sought between Latvia and Denmark on various topics. The embassy also organises Denmark's cultural events in Latvia in which both Danish and Latvian representatives are present. In one of the biggest Latvian newspapers, Nordic country ambassadors also have a regular column. There ­the ambassador writes about topical issues, presenting them from a Danish perspective. Several language schools in Latvia, including Skrivanek Language Learning Centre, offer both individual and group lessons in Danish for all ages and ability levels.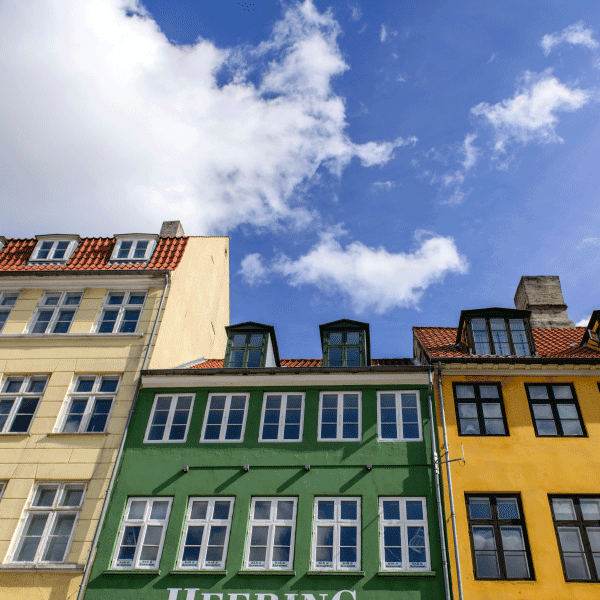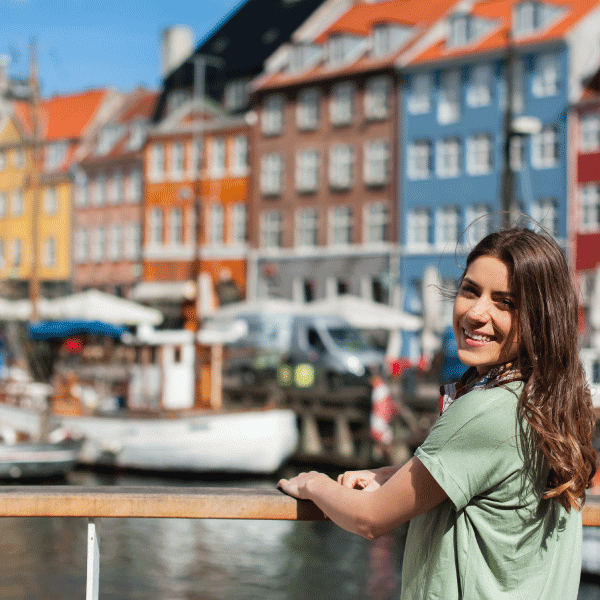 SOLUTIONS THAT WE PROVIDE MOST OFTEN FROM/TO ENGLISH:
text adaptation and copywriting;
linguistic auditing.
Danish to English; English to Danish; Latvian to Danish; Danish to Latvian; Estonian to Danish; Danish to Estonian; Lithuanian to Danish; Danish to Lithuanian; Russian to Danish; Danish to Russian; Czech to Danish; Danish to Czech; Polish to Danish; Danish to Polish; Ukrainian to Danish; v to Ukrainian; Danish to Spanish; Spanish to Danish; German to Danish; Danish to German; Italian to Danish; Danish to Italian; French to Danish; Danish to French; Norwegian to English; English to Norwegian; Swedish to Danish; Danish to Swedish; Finnish to Danish; Danish to Finnish and others.