Looking for a language solution in Belarusian? We will prepare a tailored solution and consult you on your subject of interest.
HOW MUCH DO BELARUSIAN TRANSLATIONS COST?
The price of translations is individually calculated for each order. The price of the service is based on several elements: deadline of the translation, the specifics of the text, proofreading, formatting as well as additional services ordered by the client (notarial certification etc.).
IS THE PRICE LIAST FOR TRNSLATIONS AVAILABLE?
Yes, the price list for translations from/to Belarusian is an essential part of the cooperation agreement, and the client is always informed of the price of the translation before realisation of the project. Translation prices are determined individually, based on the specifics of the translation (written and oral), the number of words in the original text, the repetition of the text in the translation and other parameters. To receive a price offer made especially for you, send us the material you want to translate.
BELARUSIAN LANGUAGE IN FACTS
Belarusian is a language of the East Slavic language family, spoken mainly by Belarusians.
After the referendum of 14 May 1995, Belarusian lost its status as the only official language, its prestige and public use in Belarus began to decline rapidly.
In the first Belarusian census in 1999, Belarusian was named as "the language spoken in the family" by about 4 million Belarusian citizens, or 36.7% of the population. About 7 million or 85.6% of Belarusians called it their "mother tongue".
According to a Belarusian government study in 2009, 72% of Belarusians speak Russian at home, while only 11.9% of Belarusians actively use Belarusian. About 29.4% of Belarusians can write, speak and read Belarusian, while 52.5% can only read and speak.
Belarusian is the national language of the Belarusian ethnos and the official language of the republic of Belarus, but literary Belarusian is spoken by a minority of the population (the most optimistic estimate is no more than 28% of the Belarusian population) and mainly in families that consciously maintain the language. There is no unforced communication of a domestic nature in Belarusian. Most people who claim to speak Belarusian actually speak what is known as Trasyanka, a mixture of Russian and Belarusian. It contains mostly Russian vocabulary but Belarusian grammar and phonetics. Trasyanka is the result of the mixing of the Belarusian dialect with modern literary Russian. It can be observed that Trasyanka has also made its way from the colloquial language into journalism.
This situation in Belarus has arisen for various reasons, the main one being the 1996 referendum in Belarus, which gave the Russian language the same rights as Belarusian. The functions of the two national languages are extremely unequally balanced. No legal proceedings are conducted in Belarusian and almost no public records are kept. Belarusian is being actively pushed out of circulation by Russian and the tendency to close down publications in Belarusian language is increasing (starting with journalism).
Russian has an active role in expanding the lexical composition of Belarusian, from which a large number of words and terms related to economy, culture, science, production and other areas of social life have been borrowed.
The intensive relations with Lithuanians due to the geographical proximity and many centuries of coexistence in the same area, have led to the formation of Lithuanian-origin vocabulary in Belarusian.
The almost four hundred years of development of the Belarusian language under the conditions of Belarus-Polish bilingualism became one of the reasons for the existence of many Polonisms in Belarusian.
Germanisms entered the Belarusian lexicon from German merchants, craftsmen and military specialists who were invited during the Lithuanian Grand Duchy. Among the Germanisms in modern Belarusian are words related to crafts, construction, warfare and trade.
There are two dialects of Belarusian: the northeastern dialect and the southwestern dialect. They are separated by the middle Belarusian transitional dialects. The Belarusian dialects are close, speakers of one dialect can fluently understands the speech of another dialect.
Today, the number of Belarusian speaking pupils is falling rapidly. In regional centres and big cites, only a few pupils are learning in their mother tongue. There are no higher education institutions offering education in Belarusian. This is one of the main factors discouraging parents from sending their children to Belarusian schools.
In the 1994–1995 school year, 58% of pupils in the first grades of primary school were taught in Belarusian (in Minsk). After Lukashenko came to power in 1994, the number of classes decreased. In 1999, only 5.3% of pupils in the first year of primary school in Minsk were taught in Belarusian.
In the 2016–2017 school year, almost 128,000 pupils (13.3% of the total) studied in Belarusian. Most Belarusian language schools are located in rural areas and are gradually closing as people move to urban areas. Every year, around 100 schools, most of which use Belarusian for teaching, close in the regions of Belarus. There is a tendency to transfer pupils from these schools to Russian speaking schools. This results in a loss of students who are taught in Belarusian.
Within cities, there are only seven Belarusian language schools, six of which are in Minsk, the capital of Belarus (2019).
Belarusian is listed as vulnerable language according to the UNESCO Atlas of the World's Languages in Danger.
The Belarusian alphabet is based on the Cyrillic script and is derived from the Slavic alphabet of the Old Church. It has existed in its modern Belarusian form since 1918.
Before that, Belarusian was also written in the Belarusian Latin alphabet (Łacinka/Лацінка), the Belarusian Arabic alphabet and the Hebrew alphabet.
A special page in the history of old Belarusian writing in the 16th–17th centuries is the handwritten books written in Belarusian using Arabic script – kitabs. These were created from the 16th century by Crimean Tatars settled in Lithuania and Belarus, who eventually lost the language of their people. Belarusian became for them not only a spoken language, but also a written language used for various types of Muslim religious and translated Oriental secular literature. These artifacts are valuable partly because they systematically demonstrate, through the use of Arabic letters, the phonetic peculiarities of the Belarusian language, which are only occasionally recorded in old Belarusian artifacts written in Cyrillic.
HOW DIFFICULT IS BELARUSIAN?
Belarusian is related to Russian and Ukrainian, so it should be easy for speakers of these languages to learn Belarusian. Phonetically, it sounds good and its grammar is very similar to Russian. Language learning could be made more difficult by the fact that it is hard to find teaching materials nowadays, as what is available is quite Russified. In Belarusian schools, sad as it may be, children learn their national language, Belarusian, as a foreign language just like English.
BELARUSIAN TRANSLATOR AND INTERPRETER
The Skrivanek translation agency offers professional written text translation and interpreting into and from Belarusian. Translations are provided by interpreters with many years of experience in their field and professional knowledge in various areas. Our experience guarantees that the translation corresponds to the original text and the information contained is comprehensible. Proofreaders will take care of stylistic improvements and proofreading of the text. Our team of translators and interpreters provides clients of Skrivanek with both regular and notarised translations.
For both legal and natural persons, we offer court interpreting as well as interpreting during business negotiations. We translate technical documentation, websites, contracts and e-commerce content from/into Belarusian. For any client's request we will certainly find the best solution and language specialist.
For private individuals we provide translations of personal identification documents, marriage certificates, education documents and other civil law documents, as well as interpreting from/to Belarusian.
BELARUSIAN LANGUAGE IN BUSINESS
Given the current political situation in Belarus, Belarusian is hardly used as a business language in Belarus. A second national language, Russian, is used. Of course, Belarusian is the mother tongue of a large part of the Belarusian population, but it is used more as the language of everyday communication at home. Russian and English are used for business communication with partners from other countries.
Latvia's Belarussians are the second largest minority after Latvia's Russians.
Belarusians have lived in southeastern Latvia for centuries. Trade links across the Daugava, the river shared by two peoples, have been maintained since the middle ages. Similarly, there have always been small Latvian communities in Belarus. Latvia's Belarusians still make up a significant part of the population on the Belarusian border. Before Second World War, up to 37,000 Belarusians lived in Latvia.
The years of Latvian independence after the First World War were very favourable for the Belarusians, as they were granted the status of a minority. The Belarusian intelligentsia received state funding, founded by the cultural and educational association "Tēvija" ("Бацькаўшчына") and opened more than 50 Belarusian schools and gymnasiums. During this period, press publications in Belarussian were published, Belarusian associations and theatres were founded. During this period, Belarusians began to care about the protection and development of their language. In 1934, the Belarusian schools were abolished because the Latvian language began to take control in Latgale. Some schools were reopened during the German occupation, only to be closed in 1944. In the 1950s–1980s there was a significant wave of Belarusian migration to Latvia already linked to the Soviet totalitarian regime.
Therefore, there are about 80,000 Belarusians living in Latvia today but for many, their ethnicity is more a question of ethnic origin than identity. Only a fifth of Belarusians are able to communicate in their mother tongue. Most Belarusians live in mixed families where Russian is the dominant language.
There is only one Belarusian primary school in Latvia – the Yanka Kupala Belarusian Primary School, which aims to help Belarusian children preserve their language and culture and integrate into Latvian society. Unfortunately, the school cannot offer secondary education. Undeniably, the opportunity to be educated in one's mother tongue is the best of all possibilities. Belarusian associations do their best to preserve their identity, promote the preservation and development of folk song traditions, language and culture among Belarusians living in Latvia, as well as promote social integration and international cooperation.
In 2011, the Latvian Belarusian Union, with the support of the Riga City Council, the Embassy of Belarus, Liepāja Metalurgs and Iļģuciems, published the first Latvian-Belarusian, Belarusian-Latvian dictionary, which was started by linguist Mirdza Ābola, but after her death was completed and prepared for printing under the supervision of Ivan Lučic-Fedorec, associate of the Institute of Language and Literature of the Belarusian Academy of Sciences and candidate of philological sciences.
Currently, the interests of the Belarusian population and Belarusians in Latvia are represented by the Belarusian consulate in Daugavpils.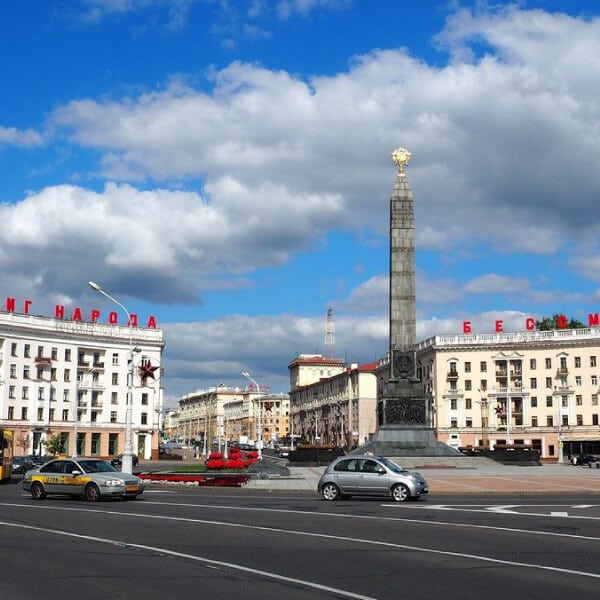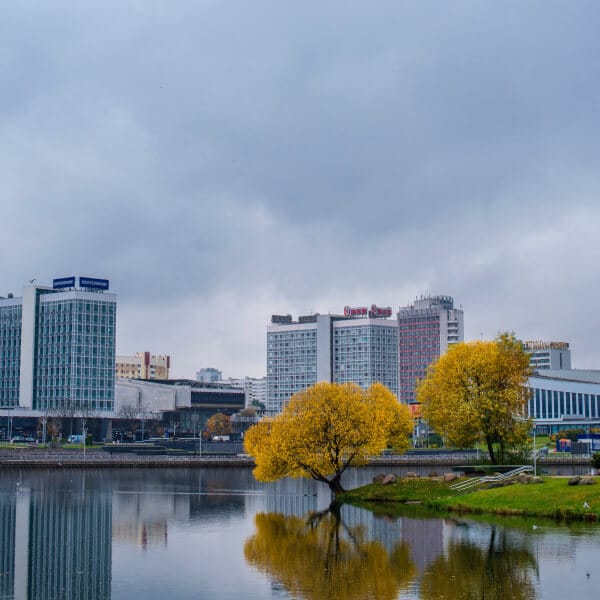 SOLUTIONS THAT WE PROVIDE MOST OFTEN FROM/TO BELARUSIAN:
text adaptation and copywriting;
Latvian to English; English to Latvian; Latvian to Belarusian; Belarusian to Latvian; Estonian to Belarusian; Belarusian to Estonian; Lithuanian to Belarusian; Belarusian to Lithuanian; Russian to Belarusian; Belarusian to Russian; Czech to Belarusian; Belarusian to Czech; Polish to Belarusian; Belarusian to Polish; Ukrainian to Belarusian; Belarusian to Ukrainian; Belarusian to Spanish; Spanish to Belarusian; German to Belarusian; Belarusian to German; Italian to Belarusian; Belarusian to Italian; French to Belarusian; Belarusian to French; Danish to Belarusian; Belarusian to Danish; Norwegian to Belarusian; Belarusian to Norwegian; Swedish to Belarusian; Belarusian to Swedish; Finnish to Belarusian; Belarusian to Finnish and others.