10 INTERESTING FACTS YOU DIDN'T KNOW ABOUT CHRISTMAS
The brightest and most anticipated holiday of the year is approaching – Christmas. Twinkling lights, snow under our feet, and hearts that beat faster from joy. For some, this holiday may be associated only with delicious food, a decorated Christmas tree, and gifts, but there are many more exciting and interesting facts and events that allow us to celebrate this holiday as we know it today. Here are 10 facts you didn't know about Christmas:
THE CHRISTMAS TREE HAS PAGAN ROOTS
For many, Christmas is associated with the birth of Christ, although as it turns out, the most popular tradition – bringing a Christmas tree into the home – is much older and unrelated to Christianity. Already in ancient Egypt and Rome, during the winter solstice, pagan houses were decorated with evergreen branches, hoping to scare off evil spirits and remind the inhabitants that spring is coming. This tradition continued with the conversion to Christianity. The first written evidence of a decorated Christmas tree comes from Riga, Latvia. Men from the local merchant guild decorated the tree in the market square, danced around it, and then set it on fire. In 16th-century Germany, devout Christians began to bring Christmas trees into their homes. In the United Kingdom, the practice became fashionable in the mid-19th century when the famous Queen Victoria, Prince Albert of Germany, and their children were drawn in The Illustrated London News standing around the Christmas tree at Windsor Palace.
ROSES AND APPLES INSTEAD OF DECORATIONS
The first Christmas tree in Riga was decorated with artificial roses. Roses have been used for many years and are considered a symbol of the Virgin Mary. Until the 17th century in Germany, Christmas trees were decorated with apples. In parts of Austria and Germany, they were hung from the ceiling and often decorated with gilded nuts and red paper strips. Later, candies and sweets were also used. Edible decorations became so popular that Christmas trees were often called "sugar trees". The first articles mentioning the use of lighted candles as a Christmas tree decoration come from France in the 18th century.
RUDOLPH WAS CREATED BY A COPYWRITER
Rudolph the Red-Nosed Reindeer was created in 1939 by Robert L. May, an advertising copywriter for the Montgomery Ward department store in Chicago. Every year, the store's Santa Claus gave colouring books to the children. The Story of Rudolph sold 2.4 million copies in its first year of publication. Interestingly, Rudolph was almost named Rollo or Reginald, which seems unthinkable now.
THE GENEROUS BISHOP – THE FIRST SANTA CLAUS
It's believed that the origins of Santa Claus can be traced back to the 4th century when a Christian bishop gave his large inheritance to the poor and saved women from slavery. In Dutch, his name was Sinter Klaas, which later became Santa Claus in English.
SECRET SANTA IS AN OLD TRADITION
During Christmas, many like to play Secret Santa – a great gift-giving game to play with friends, family, or colleagues. It is a western tradition. Philanthropist Larry Dean Stewart might have come up with the idea of giving anonymous gifts during the holidays. Others claim that this tradition originated from Scandinavia. Although no one is quite sure of the exact origin of this fun tradition, it is known almost all over the world. It is also a long-standing Christmas tradition of the Skrivanek office. Each colleague picks another employee's name and during the week leading up to Christmas leaves small surprises for the person. The only rule is not to reveal that you are the one who does it until the last day. At the final gathering of the holiday, everyone has a chance to guess who their Secret Santa was.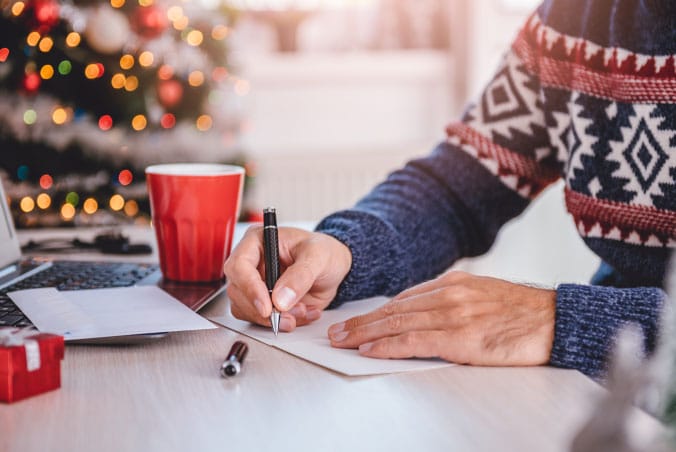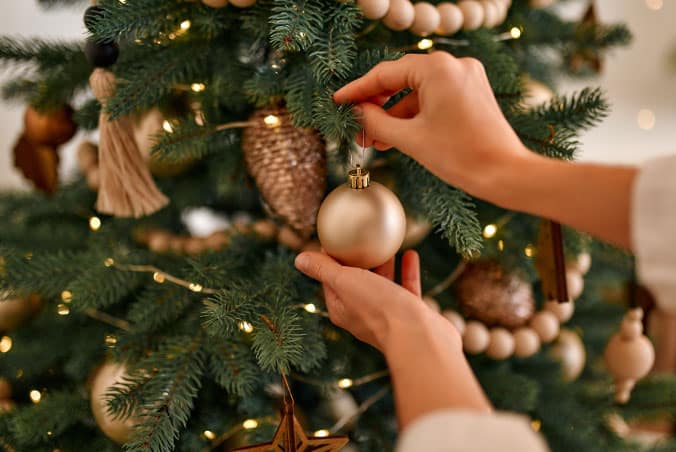 JINGLE BELLS WAS A SONG FOR A COMPLETELY DIFFERENT CELEBRATION
It turns out that the song Jingle Bells was intended for the celebration of a completely different holiday. James Lord Pierpont wrote a song called One Horse Open Sleigh for his church Thanksgiving concert in the mid-19th century. The song was reissued in 1857 under the name we all know and love. Today it remains one of the most popular Christmas carols and has been translated into over 70 languages.
THE APPEARANCE OF SANTA CLAUS
We imagine Santa Claus as a cosy, grey-haired man in a red suit and hat, but historically, the image was unclear. Some claim that the appearance of Santa Claus was created by Coca-Cola, but this is not true. In 1823, Clement Clarke Moore popularised the current visual appearance of Santa Claus in his poem 'Twas the Night Before Christmas. Cartoonist Thomas Nast's 1881 illustrations of Moore's poem have become iconic and helped permanently make Santa's current image. Coca-Cola requested a representation of Santa Claus only in 1931.
THE BIGGEST GIFT IS THE STATUE OF LIBERTY
It turns out that the Statue of Liberty in New York is the biggest Christmas present in the world. It is 93 meters long and weighs 225 tons. It was presented to the United States by France on Christmas Day 1886 to commemorate the Franco-American alliance during the American Revolution.
It turns out that Christmas is represented by three colours, not just two. Red, gold, and green! Green has long been a symbol of life and rebirth; red symbolises the blood of Christ, and gold symbolises light and wealth.
MOST OF THE WORLD CELEBRATES CHRISTMAS
Did you know that Christmas is officially celebrated in more than 160 countries around the world? In addition, people in about 20 other countries participate in some traditions and celebrate Christmas, even though it is not their official holiday.
Skrivanek wishes you a bright, beautiful, and warm Christmas!
Czech – Veselé Vánoce!
Danish – Glædelig Jul!
Finnish – Hyvää Joulua!
French – Joyeux Noël!
German – Fröhliche Weihnachten!
Greek – Καλά Χριστούγεννα / Kala Christougena!
Italian – Buon Natale!
Norwegian – God Jul!
Portuguese – Feliz Natal!
Spanish – ¡Feliz Navidad!